Digital Marketing Specialist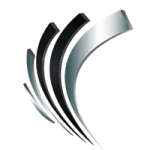 Professional Alternatives
Job ID#: 11021
Need a Brilliant and Creative Digital Marketing Specialist!
Direct hire to 50K annual
In office role in the beautiful Galleria area
You will be responsible for creating and executing effective paid social
strategies across different channels for our client. These include but are not limited to Instagram, Facebook, Pinterest, and LinkedIn. This individual will have experience with campaign management, social strategy, and has worked hands-on in social platforms. A superior candidate will be well versed on performance monitoring and quality assurance of social campaigns. They will be comfortable participating in strategic meetings and possess knowledge of social trends and
new partnerships.
Duties and responsibilities
? Setting up campaigns on Facebook, Instagram, LinkedIn, and Pinterest
? Optimized strategy based on KPIs and provide actionable recommendations to improve performance
? Maintain and monitor social marketing campaigns and important account metrics related to performance.
? Execute strategies for growth and work closely with Marketing team members to help achieve their goals and maximize ROI.
? Provide regular reporting on ad performance to the Data Analyst and to senior
management.
? Coordinate with the Marketing team to develop and continuously optimize ad creative, ad copy and landing pages.
? Collaborate with Organic Social Media Specialist and Marketing Team to ensure strategies are aligned across all channels.
? Assist in the design of Ad Creatives and propose ideas to the Marketing Team.
Requirements
? Bachelor degree (Marketing, Business, or Communication). Master's degree preferred.
? 2-3 years' previous experience in marketing, advertising, or managing Social Media Ads accounts including Facebook and Instagram.
? Must have experience working with Facebook Business/Ads Manager.
? Consistently exceeding your goals.
? Knowledge of e-commerce marketing.
? Hustle and determination.
? Ability to adapt to new situations quickly in an ever-changing industry.
? Google Analytics experience preferred.
? Google Ads experience preferred.
? LinkedIn ads experience preferred.
***Ad Agency experience preferred.

Founded in 1998, Professional Alternatives is an award-winning recruiting and staffing agency that utilizes technology and relationships to deliver top talent. Connect with us today!