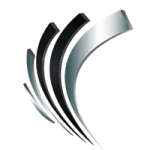 Professional Alternatives
Job ID#: 11025
Need a progressive Social Media Specialist ASAP!
Great upscale Galleria location
To 50 K annual – great benefits and growth.
You will be responsible for supporting the growth of client brands
through the use of organic content on Social Media (Facebook, Instagram, LinkedIn, Pinterest, TikTok). They will be using their skills in developing strategies based on data analytics and market research, as well as creating engaging content for our audience.
Duties and responsibilities:
Responsibilities
? Assist in the creation of the 2022-2023 Marketing Plan.
? Analyze Social Media/Marketing trends and provide recommendations tailored to the
company's vision and target customers.
? Schedule and manage the Social Media calendar on Sprout Social or similar platform.
This includes but it is not limited to Facebook, Instagram, Pinterest, LinkedIn, TikTok.
? Engage with our audience and respond to comments/DMs.
? Conduct market research and provide ideas for content, how to increase organic followers, etc.
? Write creative briefs and plan for content creation sessions in collaboration with the rest of the team.
? Record and edit videos for organic content and advertising.
? Create behind the scene content, and take/edit pictures, videos and stop motion with the help of the Content Creation Assistant.
? Track and report organic digital marketing initiatives to our Data Analyst.
Qualifications
? Bachelor's degree. Master's preferred.
? 2-3 years' experience holding a marketing, sales, or creative role.
? Excellent copywriting skills.
? Ability to work under pressure.
? Team Player.
? Strong design and customer service skills.
? Knowledge of Facebook, Instagram, Pinterest, TikTok, and LinkedIn organic and paid campaigns.
? Proficiency in: Adobe Suite, Hootsuite/Sprout, Canva or equivalent.
*Marketing Agency experience preferred

Founded in 1998, Professional Alternatives is an award-winning recruiting and staffing agency that utilizes technology and relationships to deliver top talent. Connect with us today!