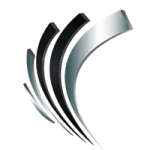 Professional Alternatives
Job ID#: 11026
Experienced Sales Professional Needed ASA!
Great Galleria location
Warm leads and wonderful territory
Base + commission salary structure
You would be responsible for generating, growing, and managing a significant portion of revenue. This individual will oversee driving our B2B Corporate Gifting channel of the business through maintaining current accounts while actively establishing and onboarding new clients. The ideal candidate will be an outgoing and friendly professional with a passion for sales, problem solving skills, adaptability, and a willingness to participate in necessary marketing duties.
Job Duties:
• Create detailed business plans designed to attain predetermined goals and quotas
• Understanding and willingness to participate/ support marketing team duties.
• Manage the entire sales cycle from finding a client to securing a deal
• Unearth new sales opportunities through networking/ research and turn them into long-term partnerships
• Present products to prospective clients
• Provide professional after-sales support to maximize customer loyalty
• Remain in regular contact with your clients to understand and meet their needs
• Respond to complaints and resolve issues to the customer's satisfaction and to maintain the company's reputation
• Negotiate agreements and keep records of sales and data
• Prepare necessary sales collateral.
• Research and study products and market trends.
• Communicate and collaborate with the team to ensure overall success.
Qualifications and Skills:
• Proven experience as an Account Executive, or similar sales/customer service role
• Knowledge of market research, sales and negotiating principles
• Outstanding knowledge of MS Office; knowledge of CRM software (e.g. Salesforce) is a plus
• Excellent communication/presentation skills and ability to build relationships
• Organizational and time-management skills
• Work closely with marketing team and prepare supporting sales documents
• Canva, adobe spark or a similar tool for sales collateral and pitch decks
• Business acumen, while enthusiastic and passionate
• BSc or BA in business administration, sales, or marketing and or equal experience

Founded in 1998, Professional Alternatives is an award-winning recruiting and staffing agency that utilizes technology and relationships to deliver top talent. Connect with us today!