Project Support Administrator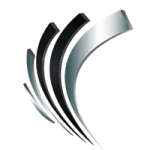 Professional Alternatives
Job ID#: 11031
Project/Contracts Support Administrator
Immediate Opportunity! Interview and start ASAP!
Contract to Hire Position
Pay $26-28 hourly depending on experience
Northwest Houston, Cypress area off Hwy. 249
M-F 8-5 in office with some flex options after training
Interview now and start immediately!
Responsibilities for Project/Contracts Administrator:
Perform contract management functions for internal business needs
Prepare, organize and maintain contract records and files documenting contract activities, performance and compliance
Write correspondence, other communications and notices
Attend meetings to assess progress on projects which are in motion, and take detailed notes; communicating to all parties
Review and assist in vendor set up forms
Responsible for file upload process and maintenance (Evisort)
Critical point person for ISO certification project with following duties:
Review timeline
Advise of progress reports
Identify any challenges
Coordinate meetings
Perform other duties as needed and/or assigned
Qualifications:
3-+ years prior experience in a project or contracts administration role or a related field
Working knowledge of contract negotiations
Able to work productively independently and as part of a team
Must have excellent analytical thinking skills and problem-solving abilities.
Should exhibit strong organizational and time management abilities
Intermediate level of Microsoft Office 365 and SharePoint
Capacity to multi-task and manage competing priorities

Founded in 1998, Professional Alternatives is an award-winning recruiting and staffing agency that utilizes technology and relationships to deliver top talent. Connect with us today!