Accounts Receivable Specialist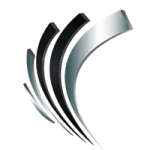 Professional Alternatives
Job ID#: 11033
ACCOUNTS RECEIVABLE/CASH APPLICATIONS
Job Overview: This position is responsible processing of cash receipts such as ACH payments; credit card payments and Corporate deposits. Research on customer payments, processing of refunds and monitoring incoming mail from customers as well. Includes duties below as assigned.
Accountabilities:
Key payments on a daily basis such as: ACHs, Corporate deposits and Credit cards

Upload bank transmission files and research unapplied/identified payments

Upload credit/debit adjustment files

Pull ACH support from A/R inbox as needed

Provide created batches to the team (i.e. A/R Specialists) to post

Posts open batches from the field

Respond to A/R issues related to items processed (i.e. ACH; Corp. Deposit and misc. deposits)

Corrects cash applications as needed

Process and upload miscellaneous deposits

Process bad debt recoveries

Process bank deposits using Remote Deposit

Run and distribute Unapplied/ATB and Unidentified reports to the field

Provide alternate processing needed for the general ledger transfers and A/R issues

Performs alternate monthly A/R close and issuing for month-end closing reports
Primary Requirements:
Must have a High School Diploma or GED

Some college in similar field or technical school, preferred

Must have a minimum of 1 (one) year, A/R experience

Proven and demonstrated proficiency with Microsoft Office

Advanced Excel and Oracle experience preferred

Good communication skills, ability to multi-task, a self-starter, detail-oriented, and a team player is essential

Founded in 1998, Professional Alternatives is an award-winning recruiting and staffing agency that utilizes technology and relationships to deliver top talent. Connect with us today!