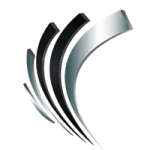 Professional Alternatives
Job ID#: 11061
Account Specialist – 3 openings
Direct Hire; up to 66K + bonus
Nashville, TN
**Fully remote; in office 2x per year
**Must live in Nashville
Duties:
Order Management
Responsible for customer interaction and relationship management
Manage orders in SAP (new orders, quotes, samples, status/tracking, pricing, billing, credit, and return request)
Provide support for orders relating to corporate bodies of work
Act as point of contact customer inquiries and issue escalation across Sales, Marketing, Pricing, Credit, Billing, Operations, Transportation, and Planning
Manage 3rd party vendor orders related to customer orders
Collaborate cross-functionally to ensure orders are loaded and shipped on schedule
Ensure timely follow up to associated actions related to sales orders
Manage requests for changes to sales orders (delivery date, material, quantity), inventory availability/supply, lead times, and freight estimates
Manage Open Order reporting to identify actions and root cause for orders delays
Provide accurate and timely processing of monthly orders adjustments
Responsible for proactive communication with plants, planning, and sales on order issues
Manage difficult conversations with customers regarding order issues and complaints
Sales Support/Process Improvement
Liaise between outside Customers, Sales Representatives, Operations, Materials Planning, Logistics & Transportation, Manufacturing, Marketing, and Billing Services to ensure successful execution orders
Develop understanding of customers' business environments and priorities to better anticipate downstream impacts and proactively identify solutions
Develop and maintain productive and collaborative relationships with all sales representative personnel and internal colleagues
Manage reporting for assigned work area including truck capacity, material adjustments, etc.
Handle ad hoc reporting, review work standards, and handle system testing or data mining in SAP
Mentor new teammates after completion of training to answers questions and provide guidance for them to be successful
Account Management
Reconcile vendor orders to ensure POs are shipped and closed appropriately
Initiate and resolve vendor claims
Track and oversee order claims between customer, plant, and transportation
Coordinate to obtain or provide information necessary to resolve issues
Coordinate with internal partners to resolve value chain issues, with plants, product management, sales, transportation, and finance
Support audit requests as assigned
Qualifications:
Bachelor's degree or equivalent work experience
3 to 5 years of construction environment experience preferred
Order management experience in SAP or equivalent ERP system preferred
Proficient with Microsoft Word, Excel, PP, and Outlook; Google applications
Build trust and form productive relationships within all levels of an organization
Strong business acumen, self-motivated, and able to effectively manage multiple priorities under time constraints
Other Info:
Thriving global organization with large footprint
Strong environmental commitment and vision
Team of 18

Founded in 1998, Professional Alternatives is an award-winning recruiting and staffing agency that utilizes technology and relationships to deliver top talent. Connect with us today!