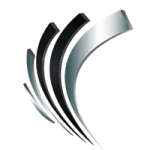 Professional Alternatives
Job ID#: 11092
Need Organized Bilingual Onboarding Specialist ASAP
Contract to Hire
To $20 hour
North Loop – Zip Code 77018 – Garden Oaks area
The purpose of the Onboarding Associate is to ensure that all applicants have successfully completed the onboarding process. They are also responsible for ensuring that documents and requirements have been fulfilled prior to start.
Responsibilities:
Handle incoming calls relating to the onboarding process

Initiate and make outbound calls to applicants relating to onboarding process and/or documents received

Process and quality check employment eligibility verification through form I-9 and/or E-verify

Manage the pre-employment process; follows up with applicant as needed

(Background checks, drug screening, Safety class, etc.)

Process and quality check received employment eligibility documents and required identification forms (W-4 and I-9)

Ability to manage and coordinate activities in a fast- paced recruiting environment, demonstrating a high sense of urgency, attention to detail.
Education: High School education
Required Experience:
1+ years in Administrative or onboarding support role

Great verbal and written communication skills

Bilingual Spanish English

Great expertise in Microsoft products

Founded in 1998, Professional Alternatives is an award-winning recruiting and staffing agency that utilizes technology and relationships to deliver top talent. Connect with us today!