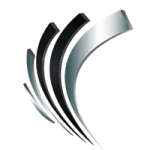 Professional Alternatives
Job ID#: 11133
Credit/Collection Specialist
Lewisville, TX
$70K
The Position
This position is accountable for collections and cash flow management for a large portfolio within the Customer Financial Services Department.
Responsibilities
Perform collection calls in order to achieve results while maintaining customer relationships.

Perform on-line order releases in an effective and timely manner to meet customer needs.

Perform timely and accurate account reconciliation of portfolio.

Perform deduction resolution and report any findings to management

.

Conduct credit limit review/recommendations – D&B and NACM

Minimize risk while maintaining customer service and sales relationships.

No automated que, must manage using aging report sent out weekly and pulled through Oracle
Qualifications
Minimum 5 years collection experience.

ADVANCED EXCEL A MUST, V-Lookup and Pivot Tables

Strong verbal and written communications skills.

Customer service oriented.

Proven ability to handle several projects simultaneously.

Ability to work within a team environment.

Financial Analysis – D&B and NACM credit reviews

JD Edwards, Oracle, Crimson Software, Excel, and Outlook a plus.

Enjoys the challenge of research and reconciliation

Enjoys building team relationships and working together.
Education
Bachelor degree in business; or equivalent combination of education and experience.

Founded in 1998, Professional Alternatives is an award-winning recruiting and staffing agency that utilizes technology and relationships to deliver top talent. Connect with us today!