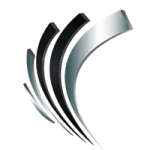 Professional Alternatives
Job ID#: 11134
Collection Specialist – B2B
Burleson, TX
$30/hour

SUMMARY:
Oversee the collection responsibilities and assist all co-workers with questions and special projects. Work closely with management to document procedures and assist in training of current and new employees. Work with outside collection agencies/attorneys on behalf of the company to assure the companies best interest is obtained. Assist in all external/internal audit requests, provide support and/or process other departmental tasks as needed. Monitor that all daily/monthly mandated deadlines are met.
PRIMARY RESPONSIBILITIES:
Assist in contacting customers by all forms of communication to resolve past due balances and any other account situations. Electronically document all interactions with customers.
Monitor and ensure all accounts receivable past due reports that aid in the company's collection efforts are timely and communicated to the management and sales staff.
Research and create required adjustments including credit memos/discounts up to a specified limit and post to the proper general ledger account.
Researches, reconciles, and defines customers receivable balances in relation to company terms and customer agreements.
Produce and distribute weekly Accounts Receivable aging reports.
Build and maintain strong working relationships with the accounts receivable and sales department and to assure a full understanding of the customer's account and its terms and conditions.
Maintains confidentiality of customer accounts, customer lists, and company financial information
Assist in monthly closing duties when needed to assure all deadlines are met.
QUALIFICATIONS:
Ability to effectively communicate policies, processes, and decisions.
Proficient in MS Office (Excel/Word/PowerPoint)

Excellent analytical skills

Founded in 1998, Professional Alternatives is an award-winning recruiting and staffing agency that utilizes technology and relationships to deliver top talent. Connect with us today!