Contract CPG Quoting Specialist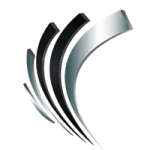 Professional Alternatives
Job ID#: 11149
Contract CPG Quoting Specialist
Remote
To 25$ hourly
Responsible for costing functions for all client products. Responsible for working with sourcing, finance and quoting team members to ensure accurate cost structure for all products. Responsible for updating standard costs, item master, master cost lists, standard warehouse and distributor price lists, and UPC generation.
Essential Job Duties and Responsibilities:
Capture supplier quotes and bills of material for all items.

Manage updated costs lists from all major suppliers.

Manage standard warehouse and distributor price lists including carton and item dimensions, material, TI/HI, volume and weights.

Work with Quoting team to ensure accurate cost is captured based on customer Quotation request.

Manage Item Master database for all items (add / update / extend) in Oracle.

Update standard costs in Oracle.

Track Purchasing Price Variances (PPV) monthly.

Review and approve major supplier purchase orders. Negotiate where applicable.

Maintain and update quoting database.

Manage UPC generation including items, inner and case UPCs.

Manage Cost standard re-roll process and submit standard costing by item to corporate finance team.

Other duties as assigned by manager.
Minimum Requirements and Qualifications:
Education: Degree preferred

Experience: Degree and one year in accounting, business or financial analysis or equivalent experience or equivalent experience

Expert Excel user; Proficient with Microsoft Office Products.

Have a good cost understanding skill

Experience with Oracle or equivalent Tier 1 system in a manufacturing /distribution environment

Founded in 1998, Professional Alternatives is an award-winning recruiting and staffing agency that utilizes technology and relationships to deliver top talent. Connect with us today!