Treasury Manager/Assistant Treasurer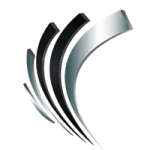 Professional Alternatives
Job ID#: 11150
Treasury Manager / Assistant Treasurer
Energy Commodities
Houston, TX
Treasury and Trade Finance professionals – Treasury Manager is a working manager role initially an individual contributor but expected to subsequently manage a staff of junior Treasury professionals and provide mentorship and supporting their career growth.
In addition to daily duties, plays an integral part in the strategic growth of the company's trading business
Assists senior treasury leadership in managing bank relationships, optimizing financing structures, collaborating with front-office traders, and promoting process and system improvements
High visibility role that interfaces and collaborates with multiple organization functions including Treasury, Trade Finance, Credit, Middle Office, Legal and Accounting
Ensures seamless coverage of funding requirements.
Must be polished professional accustomed to maintaining critical external relationships with key stakeholders including banking partners.
Core Role Accountabilities:
Operational focus is on managing daily treasury operations of the company:
Demanding and fast-paced environment with high exposure to management and front-office teams
Cashflow forecasting
Variance reporting
Day-to-day management of liquidity
Day-to-day management of payment approvals process
Full custody of Borrowing Base and other bank reporting
Monitoring FX exposure and hedging risks
Owns working capital allocations, tracking, and costing
Partners with Senior financial leadership on strategic focus such as:
Assisting in providing guidance on growth and expansion efforts:
Expanding bank relationships
Mentoring younger talent
Optimizing financing structures
Promoting process efficiencies through technology enhancements
REQUIREMENTS/QUALIFICATIONS:
10+ years overall relevant experience covering finance, trade finance, credit, accounting, cash management and treasury management
Minimum 2 years treasury operations experience.
Prior experience in managing other employees including mentoring younger talent
Experience in the commodities trading space, ideally with trading and financing agreements
Accustomed to working in roles with a heavy focus on marketing company financial wherewithal and optimizing obtaining unsecured open credit limits from trading counterparties across the industry
EDUCATION/SKILLS/OTHER:
Bachelor's degree or higher in relevant field
Strong Microsoft office skills
Fluent English required, other languages will be an asset
Strong verbal and written communicator
Strong analytical, organizational and communication skills
Demonstrate and inspire integrity and professionalism
Self-motivated and goal orientated
Team player; able to build relationships across the company
Ability to manage large amounts of data and build their spreadsheet and database models.
Programming experience also highly desirable (Python, Power BI a plus)
QUALIFIED INQUIRIES: [email protected]

Founded in 1998, Professional Alternatives is an award-winning recruiting and staffing agency that utilizes technology and relationships to deliver top talent. Connect with us today!