Client Services Representative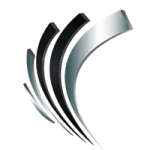 Professional Alternatives
Job ID#: 11152
Contract to Hire Client Services Representative (CSR)
Need ASAP
Remote
To 25$ hr
Customer Service Specialist (CSS) is responsible for the support experience for all customers, post implementation and will drive all aspects of the support activity including collaborating and coordinating across the organization.
An exceptional candidate will possess the ability to work between multiple proprietary computer programs; has an eye for attention to detail (QC); who can support other coworkers when needed while balancing their own workload; one who has the strength to work independently or as part of a team; has a client-focused mindset.
ESSENTIAL JOB RESPONSIBILITIES AND DUTIES
Establish and maintain trusted relationships.

Be the key interface between the customer and all relevant parties and departments internally and externally.

Maintain a deep understanding of the customer's business, organization and operations.

Fulfill change request to live solutions that are on-time and successful.

Problem resolution.

Risks and issues are proactively identified and managed

.
QUALIFICATIONS/KNOWLEDGE OF:
Qualified candidates must have the ability to multiple projects simultaneously and competently use Microsoft Office.

Any experience with databases, mail merge programs, JIRA, or Zendesk is a definite plus.

3+ Years of experience (preferred)

High School Diploma

Founded in 1998, Professional Alternatives is an award-winning recruiting and staffing agency that utilizes technology and relationships to deliver top talent. Connect with us today!