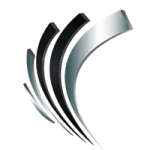 Professional Alternatives
Job ID#: 11160
Full Time Jr. Accountant Needed ASAP
La Porte Area (77571) to 55K
In Office Role!
You will be responsible for the entry, analysis and maintenance of the general ledger with particular focus on accounts payable and disbursements, cash management support, month and year end close support, and participation in the implementation of sound internal and compliance controls.
RESPONSIBILITIES:
Conducts monthly reconciliations of balance sheet accounts including bank and credit card accounts.

Coordinate with other departments to obtain transaction information, research reconciling items, and resolve issues.

Investigate and reconcile variance analysis within specific billing elements of individual projects.

Post and process journal entries to ensure all business transactions are recorded.

Assist with monthly variance analysis of balance sheet and income statement accounts for management review.

Assist with month-end close including, but not limited to, journal entries and reconciling GL accounts for Prepaids & related, Fixed Assets, Intangibles, Open PO Accrual, Recurring JEs, etc.

Perform general accounting and other related duties under direct supervision of Accounting Manager.

Serve as a backup accounts payable specialist when necessary.

Manages and maintains corporate credit card programs.

Creates and manages purchase orders

Respond to internal and external customer inquiries in a timely manner.

Maintain customer account information and set up new accounts and products as needed.

Assist in the preparation and timely completion of year end tax filings and audits.

Preparation of information for internal and external audits.

Ensure all accounting policies, procedures are being followed.

Comply with all federal, state, and local protocols including legal requirements, and interpret new and existing legislation.

Assist with other accounting task and projects, as requested.
EDUCATION and/or EXPERIENCE
Bachelor's Degree in Accounting or related discipline

0-3 years of accounting experience preferred.
ADDITIONAL KNOWLEDGE, SKILLS, AND ABILITIES
Attention to detail, includes mathematical aptitude, analytical ability, and ability to keep documents well organized.

Excellent oral, written and interpersonal communications skills

Self-motivated and willing to work independently as part of a small team.

Self-organization, team player, good learning ability, and able to work under high pressure.

Proficient in MS Excel

A proven ability to quickly learn internal systems, workflows, and technologies

Founded in 1998, Professional Alternatives is an award-winning recruiting and staffing agency that utilizes technology and relationships to deliver top talent. Connect with us today!