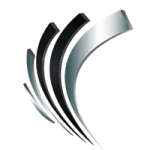 Professional Alternatives
Job ID#: 11166
HSS Manager NEEDED ASAP!
77581 location
Great Growing Company!
Responsibilities:
Provides recommendations to individuals or groups about performing work safely.

Responsible for the development and administration of a site safety program, reports, and training.

Leads the on-site Emergency Response Team. This includes ensuring the team is fully prepared for action. (Training, equipment prep, cooperation with the local fire department and other city officials).

Enforce compliance with safety regulations and company policies and procedures.
Set and achieve Lost Workday and recordable Injury rate goals through increased awareness, training, and enforcement.

Records data and compiles it into statistical analyses and reports.

Serves as the principal source of information on health and safety issues.

Serves as the safety advisor on new products, procedures, and equipment during the MOC procedure and provide health and safety advice to ensure the safe operation of new/changed equipment, products, procedures, and systems.

Ensure inspections are performed as required, results disseminated, and correction action is taken and followed up on.

Provides information, signs, posters, barriers, and other materials to warn of potential safety hazards, to prevent assess to hazardous conditions and to promote safe work practices.

Leads the investigation of accidents/injuries and cooperates in the preparation of material and evidence for the organization.

Oversees the administration of the workers compensation program, including working with the carrier and medical provider to reduce employee lost time.

Selects and works with a vendor to ensure all industrial hygiene testing, interpretation of results and notification are completed.

Maintains safety files and records – ready for audit by the company or an appropriate third party.

Develops workable implementation plans; communicates change effectively; builds commitment and overcomes resistance.

Provides appropriate safety training at regularly scheduled departmental Safety Meetings.
Develops training materials (in English and Spanish), coordinates training schedules and keeps documentation of training performed.

Ensure record keeping, SDS's and certifications are current.

Performs additional functions related to health and safety activities.

Demonstrates safe work practices and avoids unsafe behaviors.
Knowledge:
Federal, State and OSHA regulations

Air monitoring measuring tools

High School Graduate

Safety Certifications are required.
Work Experience Required:
Minimum of 5 – 7 years of HSS

E experience.
Skills and Competencies:
Excellent written, verbal and presentation skills.

Collaborate with company leaders on safety resolutions

Detail oriented with excellent organization skills.
Proficient in working with Microsoft Office Products.

Ability to work within a team or independently as required
Strong leadership with demonstrated skills and ability to coach and develop others.

Demonstrate the ability to operate effectively in an independent manner, using independent judgment.
Physical Requirements
70% Office Setting, including sitting, some bending, walking and viewing.

30% outdoors in changeable climate. Includes walking, standing and climbing.

Founded in 1998, Professional Alternatives is an award-winning recruiting and staffing agency that utilizes technology and relationships to deliver top talent. Connect with us today!