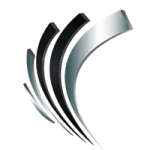 Professional Alternatives
Job ID#: 11167
AR/Collection Specialist
Dallas, TX
$20/hour
Seeking an Accounts Receivable/Collection Specialist to manage incoming payments, properly tracking them into the system to maintain accurate bookkeeping records.
Maintain bookkeeping databases and spreadsheets, updating information as needed

Communicate with previous clients and customers to request payment and arrange payment plans – Collections

Collect payment from customers and accurately record it into the system

Create reports and balance sheets that document overall profits and losses

Update client accounts based on payment or contact information

Sage ERP experience helpful

Founded in 1998, Professional Alternatives is an award-winning recruiting and staffing agency that utilizes technology and relationships to deliver top talent. Connect with us today!