Payroll Manager – Tax & Garnishment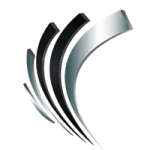 Professional Alternatives
Job ID#: 11218
Payroll Manager – Tax & Garnishment
Dallas, TX
Hybrid Schedule
$125K plus company bonus

This position is responsible for leading and managing Payroll Tax Specialists and Payroll Garnishment Specialists whose responsibilities require the timely and accurate processing of all employee wage attachment and tax related activities for subsequent payments to Federal, State and Local jurisdictions by a third-party vendor according to defined timelines. Annual W-2 reporting to employees and balancing reports to support all required agencies filings is included in this responsibility. Also, managing and monitoring staff to administer all employee customer service functions and responding to employee inquiries related to these functions. Compliance with external legal wage attachment and tax requirements (Federal, State and Local) are included in the scope of these responsibilities. This position will interact and provide input on policy and process decisions that integrate with HR, Benefits, IT, Finance, Accounting, Treasury, Legal and Tax in addition to providing managerial support for external vendor relationships managing/supporting the overall Payroll Garnishment and Tax Remittance/Filing responsibilities.
This position can work a hybrid schedule and must be located in the DFW area.
ESSENTIAL DUTIES AND RESPONSIBILITIES
Leads and manages the day-to-day operations for the Tax and Garnishment function, which includes identifying, managing, and implementing strategic initiatives for Payroll.

Accurate processing of all employee tax related withholdings and subsequent payments to Federal, State and Local jurisdictions by third party vendor

Oversees the wage and tax reconciliations

Annual W-2 reporting to employees and balancing reports to support all required agencies filing

Understanding of Executive Compensation tax rules associated with special payments

Remain updated to all Federal, State and Local tax changes as appropriate to impacts on Company team members, payroll tax compliant with all tax law changes

Reviews and ensures accuracy of tax withholding for exempt, non-exempt, H-1B/H-2B and union team members

Wage Attachment processing and adhering to legal compliance with audits.

Provide managerial support for third party Payroll Tax Remittance/Filing and Wage Attachment vendor relationships.

Ensures compliance with records retention policies and requirements.

Anticipates trends, analytical relationships, and key performance indicators within the Payroll industry, marketplace and economy that could have material impacts on the business

Champions process streamlining and consolidation. Continually researching system options for best practice functionality. Monitors trends related to tax and garnishment changes that impact Payroll. Understands technology and the impact changes or trends can have.

Work with the Sr Payroll Director and Payroll Managers in coordination of departmental efforts, objectives, and strategic goals. This includes but is not limited to prioritization of work, budgets, staffing, and policy decisions.

Responsible for hiring, determining staffing levels and resource allocation with function

Manage transitional efforts related to mergers and acquisitions. Attend the strategy meetings to define scope and timelines. Oversee FICA/FUTA/SUI tax recovery.

Develops resolutions to complex problems that require the frequent use of creativity. Analysis of situations or data requires an in-depth evaluation of variable factors. Exercises judgment in selecting methods, techniques, and evaluation criteria for obtaining results.

Responsible for career development and mentoring to staff

Provide support for Sarbanes Oxley audits and any related audits, as required.

Provide support to Tax team for tax credit opportunities and payroll apportionment data requests.

Provide support to Payroll team relating to project development testing efforts.

Partner with process peers in HR, Benefits, Finance, Accounting, Treasury, Tax and Legal to resolve complex/escalated team member questions/issues.

Provide support to Payroll systems team relating to project development testing efforts.

Other duties, as required
SUPERVISORY RESPONSIBILITIES
Directly supervises assigned employees in the Payroll department. Carries out supervisory responsibilities in accordance with the organization's policies and applicable laws. Responsibilities include interviewing, hiring, and training employees; planning, assigning, and directing work; appraising performance; rewarding and disciplining employees; addressing complaints and resolving problems.
MINIMUM REQUIREMENTS
To perform this job successfully, an individual must be able to perform each essential duty satisfactorily. The requirements listed below are representative of the knowledge, skill, and/or ability required.
Bachelor or Associate degree required

CPP certification desired

5 to 7 years of management experience

1-2 years' experience with Ceridian Dayforce HCM

Minimum of 1 to 3 years' experience in HCM/Payroll Processing

Knowledge of payroll tax regulatory requirements of M&A transactions

Experience supporting multiple FEIN's under 1 company
COMPETENCIES
Comprehensive understanding of Payroll Tax remittance and filing requirements.

Strong interpersonal skills, with proven ability to manage diverse and decentralized teams.

Strong experience with Payroll applications. Ceridian Dayforce preferred.

Strong practical knowledge of Microsoft Project and MS Office, ability to create meaningful presentations to present ideas and obtain approval.

Comprehensive understanding of end-to-end payroll processing requirements.

Good understanding of year-end processing procedures and payroll rules.

Excellent organization, communication, and time management skills.

Background in performing Payroll Liability account reconciliations.

Good understanding of required compliance with legal, regulatory, and financial requirements governing functional tasks and activities.

Results oriented, strong sense of urgency, proactive and flexible

Superior quantitative and analytical skills

Ability to communicate effectively

Very strong organizational and communication (both oral and written) skills.

Strong analytical skills

Ability to manage multiple functions simultaneously

Leadership

Team building

Facilitation

Conflict Management

Founded in 1998, Professional Alternatives is an award-winning recruiting and staffing agency that utilizes technology and relationships to deliver top talent. Connect with us today!