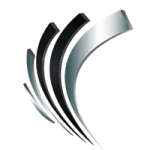 Professional Alternatives
Job ID#: 11248
Credit Manager
(Houston, TX – local candidates only)
Job Summary
Responsible for approval and administration of credit to a group of assigned accounts. Commits the company to provide unsecured or secured lines of credit up to $3MM. Exercises continuous control of customer accounts balances within established terms and limits. Meets with marketing representatives and /or customers for strategic and problem-solving purposes. Instruct less experienced personnel in evaluation and controlling credit risk situations. Assists manager in his/her respective duties through recommendations involving procedures and standards.
Minimum Qualifications
Degree:
College Degree (Bachelors Level). – Finance/Accounting preferred
Credit Certification and/or experience can substitute for degree.
Minimum 3 yrs job related experience
Prefer experience with crude and/or refined products trading & marketing credit but will consider bank credit training in Oil & gas group.
High level of financial skills to perform risk/reward & trend analysis.
High level of knowledge of corporate credit management policies.
Skills to investigate, analyze & evaluate credit.
Ability to advise others of existing & potential customers where growth /restrictions are warranted.
Strong communication & interpersonal skills to protect company interest.
Competent to work on complex projects & recommend changes where needed.
Minimal supervision.
Basic to moderate knowledge of Microsoft Office is required.
SAP knowledge is preferred.
A valid driver's license is required.
Key Role Accountabilities
Credit Evaluations on both new and existing counterparties
Investigate, analyze and evaluate the financial risk/reward of extending credit to existing and potential customers.
Recommend credit limits in excess of delegated authority
Perform reassessments of existing accounts and revise or update limits
Provide early detection of financial deterioration and to mitigate potential credit risks.
Provide oversight of customer account balances and monitor AR balances. Investigate and take necessary actions to engage in collection of delinquent balances.
Review orders placed on credit hold and determine requirements to mitigate exposures in order to release.
Interface with customers in customer service process.
Coordinate and provide necessary assistant to AR team in the collection and/or clearing and application process which may involve direct interface with counterparties and making payment arrangement.

Review industry and purchase and sale contracts as needed for input on credit provisions.

Collateral/Security Management will include obtaining proper mitigation tools i.e. Letters of Credit, guarantees, mortgages when necessary.
May perform other special projects/initiatives as directed by Manager.
Outstanding Benefits
:• This role qualifies for 1 remote work day per week
• 9/80 Work Schedule Option (where applicable)
• Paid Vacation Time
• In addition to vacation time off, receive an annual Vacation perk which includes a payout of between 40-120 hours of vacation pay for eligible employees
• Company-Paid Holidays
• Parental Leave
• Excellent 401(k) Match
• Pension Plan
• Company-Paid Sick Leave
and Long-Term Disability
• Medical, Dental, & Vision Plans; FSA and HSA options
• Company-Paid Life Insurance
• Other rewards programs for health maintenance, service, and educational assistance
• Dependent Children Scholarships
• Gym Membership
• Employee Discount Programs
• On-site Health Clinic
• On-site Cafeteria (select locations)
• On-site Credit Union and ATM (Corporate office only)
• On-site Fitness Center (select locations)
Target Comp $80-90K max depending on experience
Qualified Inquiries: [email protected]

Founded in 1998, Professional Alternatives is an award-winning recruiting and staffing agency that utilizes technology and relationships to deliver top talent. Connect with us today!