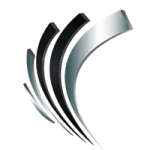 Professional Alternatives
Job ID#: 11262
Human Resources Support – Workday
Immediate Opportunity! Start ASAP
Downtown O&G client is looking for someone knowledgeable in Workday as they undergo a Workday conversion. Need someone to have experience with navigating Workday, annual enrollment for benefits, etc.
Indefinite contract role; $25 hour
Location: Downtown Houston, zip code 77002
Reporting to HR Manager
Job Duties:
Will support this busy HR department with Workday conversion following a company merger

Enroll new hires into Workday, run reports

Assist with annual open enrollment for benefits

Provide daily responses to employees and managers on HR benefits and payroll inquiries; resolve complex issues while providing exceptional customer service

Manage and maintain Workday HRIS system; create and update standard HR benefits procedures and process workflows for efficiency and compliance

Support payroll department by utilizing Workday to compile reports and handle payroll corrections; process leaves of absence (LOAs) for employees

Interpret policies, procedures, and guidelines; provide recommendations and resolutions to managers
Qualifications:
Bachelor's Degree in HR or related field

1-2 years' experience in Workday – experience with implementation is a plus!

Proficient MS Office skills – Word, Excel, Outlook, PowerPoint, Teams, SharePoint

Professional demeanor with excellent communication skills

Strong work ethic and positive attitude, an energetic "go-getter"
Details:
Work schedule:

Monday – Friday 7:30 – 5:30 pm with 1-hour lunch; 9/80 schedule – off every other Friday

$9 daily parking reimbursement paid directly into paycheck

Great opportunity at this growing company!

Role is indefinite, all Full Time/Perm roles are posted to our client's website. Contract candidate would be eligible to apply for FT position should one be posted, and they will go through the company's normal recruiting process

Founded in 1998, Professional Alternatives is an award-winning recruiting and staffing agency that utilizes technology and relationships to deliver top talent. Connect with us today!