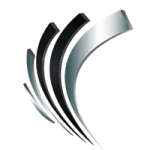 Professional Alternatives
Job ID#: 11278
Payroll Analyst
$63K – $65K
Dallas, TX
Hybrid work schedule
Must be vaccinated
Summary
Under minimal supervision, plans and executes payroll processing and associated data along with system analytical projects.
Essential Duties & Responsibilities
Testing new or modified functionality within Time and Payroll Customer service to the branch.
Develop training for branch and corporate staff as it pertains to Payroll Creating and maintain documentation for all areas of Payroll Analyze payroll issues and develop strategies to resolve.
Day to day problem resolution
Analyze payroll data and create associated ad hoc reports using payroll related query tools.
Ensure the accuracy of hours to be paid, additional pay, deductions, taxes, and personal data by processing, loading, and balancing various source documents.
Process in-bound and out-bound interfaces and mass data load mechanisms.
Assist employees with questions and research payroll inquiries.
Assist in the design, development and implementation of new payroll processes or tools to improve overall flow and customer service.
Assist with tax setup and payment processing.
Assist with garnishment setup and rules resolution.
Education & Experience
Bachelor's Degree preferred, High School Diploma or Equivalent with relevant work experience required.
Five years payroll experience
General SAP Payroll processing knowledge
UKG (Kronos WFC)
Minimum 2 years' experience ADP Smart Compliance experience
Union Benefit reporting/remittance experience
Success Factors
Advanced Microsoft Office and Excel abilities
10 key by touch
Strong analytical skills
Good organization, written and verbal communication and interpersonal skills
Ability to handle and maintain confidentiality of data and information
*Due to the high volume of applications we normally receive, we are not able to personally respond to all applicants. However, if you are selected to move forward in the process, you will be contacted soon regarding next steps.

Founded in 1998, Professional Alternatives is an award-winning recruiting and staffing agency that utilizes technology and relationships to deliver top talent. Connect with us today!