Business Analyst – Expert Excel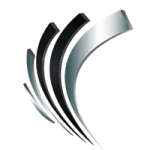 Professional Alternatives
Job ID#: 11302
Contract to Hire Cost Accountant Needed –
Great central Galleria location
to 45$ hourly with experience

Responsibilities:
Provides support to budget preparation and performance measurements
Supervises the catalog of cost centers for maintenance and updates
Ensures accounting integration in the information technology system.
Cooperates in the development of new opportunities identifying areas for improvement
Complies with policies, procedures and management standards, and ensures adherence with all laws and regulations that apply to the area of responsibility

Develop and maintain the cost accounting system, documents, and records of the organization

Analyze and recommend costs and cost savings
Prepare and complete internal cost audits

Comply with Generally Accepted Accounting Principles (GAAP) for financial statements

Analyze the data collected and log a detailed record of the results

Analyze any changes in inventory provided to determine what effect it has on the cost

Analyze manufacturing costs and prepare regular reports comparing standardized costs to actual production costs

Make estimates of new and proposed product costs

Provide management with reports that specify and compare factors that affect prices and profitability of products or services

Assist in audits and general ledger preparation

Conduct physical inventories and monitor the cycle count program
Requirements:
Bachelors degree in accounting or related field (essential).

Certified public accountant CPA eligible

2+ years of Cost Accounting work experience

Sound understanding of accounting principles

Experience with SAP or other ERP systems preferred

Excellent report-writing, communication, and software skills.

Founded in 1998, Professional Alternatives is an award-winning recruiting and staffing agency that utilizes technology and relationships to deliver top talent. Connect with us today!