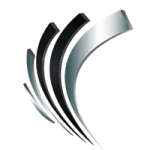 Professional Alternatives
Job ID#: 11307
A/R Billing Specialist – NE Houston
Summary/Objective
The Billing Clerk is responsible for the receipt and accounting of funds being paid to the organization. This role also serves as an auditor, ensuring that invoices are accurate and that proper accounting procedures are followed to account for the receipt of payment for goods and services completed by the organization.
Essential Functions
Invoicing for all client related services
Contract management for billing purposes
Rate sheet updates
Management of invoice uploading
Resolve any inconsistencies with CTS/Contracts/Invoicing
Send weekly reports to management
Contact customers regarding payment status Competencies
Financial Management
Problem Solver
Critical Thinking
Preferred:
QuickBooks experience.
Petroleum industry billing experience with major recent contract experience along with Portal knowledge with uploads
Requirements:
Able to meet deadlines and meet tight month end closings
Detail oriented with the ability to manage multiple tasks simultaneously
Ability to pay close attention to detail
Excellent time management skills
Respond to customer inquiries regarding billing issues and statement problems.
Work overtime as needed

Founded in 1998, Professional Alternatives is an award-winning recruiting and staffing agency that utilizes technology and relationships to deliver top talent. Connect with us today!