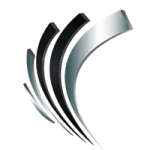 Professional Alternatives
Job ID#: 11309
Engineering Supervisor
Direct Hire; up to 109K
Southeast Houston
**Basic knowledge of reciprocating equipment, natural gas engines, industrial alternators, Genset controls, and generator paralleling control systems
Duties:

Design generator and compressors packages

Oversee daily operation of Engineering Department – design of engineer-to-order engine driven electrical gensets and natural gas compressor packages

Prepare quotations for customer inquiries per job specifications, packaging standards, and industrial codes

Prepare project documentation including CAD Drawings and Bill of Materials

Coordinate with PLC and Switchgear sub-vendors; resolve technical issues and assist with customer witness testing; contribute to troubleshoot engines, generators, and control panels

Interpret bid specifications for Gas Compression and Power Generation quotes

Properly size driver and driven equipment to meet application

Estimate labor and material costs to complete bid documentations

Create BOM for Purchasing Department

Create or approve CAD drawings and diagrams for shop fabrication

Manage project through completion

Select engine for compressor and generator applications

Size volume bottles and scrubbers

Edit CAD drawings or create new drawings from sketches

Develop quotation spreadsheets for generator and compressor bids

Develop scope of supply with exceptions to engineering specifications

Run OEM compressor sizing programs
Qualifications:

Bachelor's degree, Mechanical or Electrical, or higher in applied discipline

5+ years' experience with Engineering and CAD experience; complete ESM school

Strong leader; motivate, mentor, and train

Technically skilled and savvy with Microsoft Word, Excel, and Outlook

Protect company assets and interests

Dependable, punctual, and committed; team player, collaborative, and resourceful

Flexibility in hours, days, and weekends (as necessary)

Maintain excellent client relations and a professional appearance/presentation

Maintain a clean, neat, and safe work environment
Other Info:

Monday-Friday, 8am to 5pm; occasional weekend work as needed to meet deadlines

Mostly an in-office role with minimal travel

Must have current driver's license/proof of insurance and ability to lift 50 lbs.

Reports to Director of Engineering

Stable, growing organization; well-rounded benefits package

Founded in 1998, Professional Alternatives is an award-winning recruiting and staffing agency that utilizes technology and relationships to deliver top talent. Connect with us today!