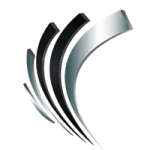 Professional Alternatives
Job ID#: 11344
Accountant
Direct Hire; up to 70K + bonus
Brownsville, TN
**1 day remote; seeking someone who lives in the area and can work in office
**Must have – month/quarter/year-end closing and reconciliation, day to day journal entries
**Preferred – audit experience (review processes/give recommendations to improve) and MFG Accounting/Public Accounting experience
Duties:

Enter sales, cost of goods sold, SG&A, inventories, and all other balance sheet accounts

Prepare P&F unit reports at month end which may include unit financial statements, business review reporting, and manufacturing comparison reports

Perform general ledger accounting which may include general ledger account analysis and preparation of journal entries for depreciation, allocations, accruals, etc.

Analyze and reconcile general ledger balance sheet accounts and make correcting entries

Prepare and record asset capitalizations according to company policy and procedures

Analyze and reconcile general ledger to fixed asset computer subsystem to ensure accuracy of monthly depreciation/amortization expense

Assist in development and analysis of various monthly historical cost and statistical reports

Prepare other general ledger account reconciliations and analyses; review Segment PL and take necessary actions

Assist Accounting Manager with and responsible for portions of monthly close of manufacturing statement, P&L and balance sheet, monthly forecasting, annual budgets, and monthly and quarterly reporting

Assist with reviews, audits, and improvement activities for vinyl accounting

Assist with internal and external audit inquiries

Perform backup duties for site Accounting Manager including monthly forecasting model, variance analysis of actuals to forecasts, and budget preparation
Qualifications:

Bachelor's degree in accounting required (reputable, accredited college); CPA preferred

2 years' experience in accounting and external reporting is required; public accounting preferred

Industry experience in vinyl, plastics, or related is preferred

Strong Microsoft Office especially Excel; Access preferred

Knowledge of computerized accounting systems including AX, SAP, and SAP BPC is critical
Other Info:

Stable, thriving, global organization in major growth mode

Amazing compensation and benefits package

Founded in 1998, Professional Alternatives is an award-winning recruiting and staffing agency that utilizes technology and relationships to deliver top talent. Connect with us today!