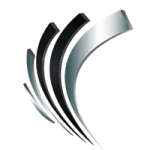 Professional Alternatives
Job ID#: 11489
Contract to hire Cost Analyst needed ASAP
North East Houston- near downtown
In office role! No remote
$27 to $30 hourly
Summary:
Cost Analyst will compare estimated costs to actual costs and prepare a variety of related budget reports. The role requires collaboration within the accounting team as well as with various groups of the operations and sales teams.
Essential Duties and Responsibilities:

Reviews work order transactions to identify costing errors

Analyzes cost variance analysis and compares actual to system standards for both material and labor

Assists operations with ad hoc analysis on special projects

Assists with month-end and year-end inventories

Validate accuracy of the inventory balances at the item and transaction level

Reviews, analyzes, and reports actual job profit margins

Maintains the Work in Process ledger

Performs month-end and year-end closings with assistance

Provides product costing for pricing and business decisions

Project cost control, Cashflow analysis, Contract / PO reconciliation

Determines current cost of projects by confirming project budgets with project leadership, establishing standard reconciliation process, collecting contract and invoice data, and verifying progress and completion status of project

Establish and maintain project budget tracking systems

Reconciles transactions by project and correcting data

Tracks and reports on status of project completion progress through monthly reporting, including actual cost, forecast costs, cash flow, variances, and gaps

Prepares, distributes, and communicates monthly project financial report to project management team utilizing approved reporting tools and report standards

Performs other related duties as assigned
Qualifications:

2+ years of cost accounting experience, preferably in an industrial manufacturing setting

Trainable with some solid Accounting skills

Energetic with a strong work ethic

Helpful team player who can multi task

Understanding of production in an industrial setting

Strong verbal and written communication

Expert Microsoft Office skills to include Excel and related computer applications

Founded in 1998, Professional Alternatives is an award-winning recruiting and staffing agency that utilizes technology and relationships to deliver top talent. Connect with us today!