Manager / Specialist/ Senior / Credit Analyst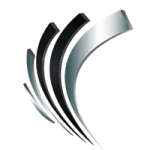 Professional Alternatives
Job ID#: 11560
Manager / Sr. Credit Analyst – Power & Gas Trading
iMMEDIATELY NEEDED
Hybrid work environment – 3in/2out with Manager approval
DOWNTOWN HOUSTON
Core Accountabilities
Counterparty financial and credit assessments of trading counterparties
Recommend credit limits and tenors
Structure credit provisions and security in commodity agreements and ensure security is obtained and managed properly
Work with team and Issue outgoing margin calls as necessary
Manage the distribution on daily basis of credit exposure reports
Administer reporting for limit breaches and over-limit exposure
Direct involvement in structuring credit provisions / payment terms in new master agreements.
Backup other analysts and/or leadership as necessary with parental guaranty reporting and control processes.
Serve as liaison between internal and external customers on issuing outgoing parental guaranties and letters of credit (LCs) to support credit lines extended to the Company by counterparties.
Support the team and credit leadership with any other forms of collateral negotiation and administration. 
Will develop any ad-hoc or scenario reporting necessary
Will document and prepare credit procedures as needed and as requested by management
Qualifications
Bachelor's in Finance, Accounting or an other business-related  discipline is required;
Formal bank credit training is highly preferred
Power Trading credit experience is highly preferred
Min 5 yrs prior experience in credit analysis or financial related experience within a trading and marketing organization;
Experienced with letters of credit (UCP 600, ISP98, INCO terms, etc) and trade finance tools preferred.
Microsoft Excel advanced proficiency, Word and PowerPoint; Experience; with trading company credit systems experience preferred.
Strong data management, data manipulation and analytical skills required.
Generous base $comp plus discretionary year-end bonus
401K Matching
Employer funded Pension
Qualified inquiries: [email protected]

Founded in 1998, Professional Alternatives is an award-winning recruiting and staffing agency that utilizes technology and relationships to deliver top talent. Connect with us today!