Property Management Accountant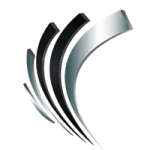 Professional Alternatives
Job ID#: 11951
Property Management Accountant – every other week from home after training
Direct Hire; up to 70K + bonus
Galleria
**Full-cycle GAAP financial accounting experience required if no multifamily
**Work e/o week from home after 90-day training in office
Work Experience:

Apply GAAP to analyze, reconcile and prepare monthly financial statements for 7-8 multifamily properties; may include retail spaces and/or HOA's

Provide oversight to 1 remote support analyst that processes daily accounting tasks

Analyze financial reporting and info to prepare and post appropriate journal entries into GL; review and approve recurring journal entries posted by analyst

Maintain, reconcile, and understand balance sheet supporting schedules; provide support and insight (calculations and reasoning)

Review income and expense accounts for coding accuracy and proper GAAP treatment

Complete capitalization and depreciation schedules

Review bank account reconciliations and cash journals maintained by support analyst.

Monitor and meet payment deadlines for property tax, insurance, mortgage, and distributions

Produce monthly reporting packages and financial schedules for multiple investors and lenders

Communicate with and respond to investor inquiries in a timely and professional manner

Provide annual audit team with support and documentation based on selections

Review preliminary residential reports and communicate deficiencies with on-site property management team to prepare for month-end close out

Provide site team with accounting-related support and guidance to ensure close-out is timely and accurate
Qualifications:

Bachelor's in Accounting is required

Strong Microsoft Office Suite; Entrata or Yardi

GAAP knowledge and experience

JV partnership accounting would be a plus

If no multifamily, depreciation, accruals, adjusting entries, reconciling balance sheet accounts, and bank reconciliations

Ability to handle multiple companies

Great communicator that learns quickly; multi-tasker; skilled in meeting deadlines

Identify, research, and resolve discrepancies in an independent, professional, and timely manner

Professional, confident, team player with a positive spirit
Other Info:

Best Place to Work with a great company culture; beautiful offices with state-of-the-art amenities including gym

Amazing benefits package

Work from e/o week after 90 days and with satisfactory work performance; must have a dedicated workspace and reliable internet

Overtime is rare but sometimes required to meet important deadlines

Founded in 1998, Professional Alternatives is an award-winning recruiting and staffing agency that utilizes technology and relationships to deliver top talent. Connect with us today!