Senior Accountant / Accounting Manager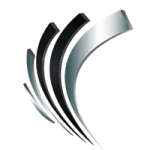 Professional Alternatives
Job ID#: 12004
Senior Accountant | Accounting Manager – In Office
Direct Hire; up to 90K
77049 zip
**Must live relatively close to location!
Duties:

Oversee accounting processes and control activities for Company and its affiliated company, including AP/AR, G/L accounting, month-end close, job costs, balance sheets, journal entries, depreciation, accruals, etc.

Handled accounting setups

Ensure daily, weekly, and monthly reporting/account and bank reconciliations are accurate and timely

Ensure accurate and timely reporting of monthly, quarterly, and year-end financial data in accordance with GAAP

Responsible for 'hands-on' A/R aging and oversee collections activities

Implement, monitor, and maintain best in class accounting policies/procedures and internal controls to ensure Company accounting is being properly performed and financial position is accurately reported

Improve accounting department inefficiencies

Create and manage appropriate P&L and reports that match needs of businesses

Work with operations and management to develop and manage budget planning and forecasting processes

Prepare quarterly and annual forecast projections monthly; prepare cash flow calculations and implement cash flow forecasting procedures

Manage external audit and tax compliance; support annual audit process, including all audit schedules, samples, and responses outside auditor

Manage and assist accounting staff

Ensure confidentiality and exhibit highest degree of personal and professional integrity

Provide various analytical reports as requested by senior management

Develop financial reports and analysis to adequately measure performance and individual departments for ongoing improvement

Responsible for cost accounting maintenance and reporting

Handle 401K and payroll
Qualifications:

Bachelor's degree highly preferred

QuickBooks and strong Microsoft Office required

Experience working with assets and solid understanding on how to book new assets

Outgoing and upbeat personality

MUST be eager, a self-starter and a motivator

Strong attention to detail; excellent organizational and problem-solving skills
Other Info:

8am to 5pm, Monday through Friday

Accounting Department – 2 full time and 3 part time

Room for growth/internal promotability

Team is really good and runs like a family; seeking right fit

Business casual

Great benefits package

Founded in 1998, Professional Alternatives is an award-winning recruiting and staffing agency that utilizes technology and relationships to deliver top talent. Connect with us today!