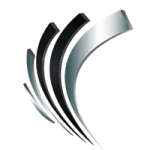 Professional Alternatives
Job ID#: 12026
Direct Hire Project/Office Manager Needed
To 75K annual comp
Join the team of a growing financial planning company located in Houston's vibrant energy corridor.
Office/Operations Manager
• Maintaining office operations and procedures
• Overseeing payroll and benefits administration
• Reviewing and analyzing company financials for management review
• Design, develop, implement, and coordinate systems, policies, and procedures
• Coordinator of Disaster Recovery Plan (DRP) for natural disasters/ inclement weather
• Identify problematic areas and implement strategic solutions
• Work with our IT vendor to ensure security of data, network access and backup systems
• Renewing vendor agreements, insurance policies, rental agreements, etc.
• Preparing and filing annual property tax submission and auditing payroll tax payments
• Coordinating administrative responsibilities for SEC compliance
• Negotiating and interfacing with service companies on projects
• Lead for firm for cybersecurity training and awareness for employees
• Consulting with management team on decisions that impact staff
• Administering orientation and training of new hires
Qualifications:
• Bachelor Degree
• Minimum 5 years of experience of operations/administration/HR experience (experience within financial planning industry highly preferred)
• Project management experience with evaluating, executing, and implementing projects
• Ability to identify and implement business process improvements
• Ability to identify and diagnosis operational issues and understand root cause analysis
• Highly ethical, strong reasoning, sound judgment and professional appearance and demeanor
• Trustworthy and committed to maintaining confidentiality
• Experience in project management/strategic planning
• Proactive in planning and thinking
• Extraordinary level of curiosity to ask questions and seek to continue to learn
• Strong analytical and organizational skills
• Borderline obsessive attention to detail with an eye for identifying missing or conflicting information
• Excellent writing, listening and communication skills
• Ability to work independently and in a team environment
• Proficiency with QuickBooks or similar bookkeeping software
• Strong computer skills with a working knowledge of all Microsoft Office applications (Word, Excel, Outlook and PowerPoint)
• Experience with Microsoft Access database software a plus
• Ability to handle a wide variety of tasks, and manage several tasks simultaneously with varying deadlines
• Additional projects as needed


Founded in 1998, Professional Alternatives is an award-winning recruiting and staffing agency that utilizes technology and relationships to deliver top talent. Connect with us today!