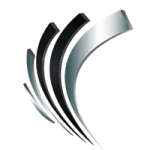 Professional Alternatives
Job ID#: 12221
Sr. Staff Accountant Needed ASAP
Long Beach, CA. (In Office Role)
To 90K base
SUMMARY:
Responsible for performing a variety of accounting tasks with an emphasis on accounts receivable, including billing, collections, reconciling accounts, preparing financial statements, and assisting with the month-end close process. Requires an eagerness to collaborate on process improvement, the ability to provide clear and urgent communication on many cross-functional matters while maintaining a high level of professional judgment. May have some supervisory responsibilities.
DUTIES AND RESPONSIBILITIES:
Prepare and send invoices to customers in a timely manner

Follow up with customers on outstanding balances and resolve any billing issues

Record and process customer payments, including checks, credit card transactions, and electronic payments

Reconcile customer accounts to ensure accurate records and balances

Maintain and update the accounts receivable ledger

Assist sale tax return preparing and filing

Develop and maintain schedules for client discount and rebate agreements

Communicate with internal teams and external customers to resolve issues and ensure timely payment

Analyze financial statements, credit reports, and other relevant information to assess the creditworthiness of potential and existing clients

Make recommendations on credit limits and terms based on credit analysis

Prepare and file liens as needed

Maintain and update records of liens and lien releases

Assist with the development and implementation of AR, credit and lien policies and procedures

Perform general ledger account reconciliations and analysis

Assist with preparation of monthly, quarterly, and annual financial statements

Support month-end close process by preparing and posting journal entries

Assist with the preparation of budgets and forecasts

Maintain and update the fixed asset register

Assist with external audit/review preparation

Collaborate with other members of the accounting team to ensure accurate and timely reporting

Comply with all federal, state, and local protocols including legal requirements, and interpret new and existing legislation.

Perform general accounting and other related duties under direct supervision of Accounting Manager
EDUCATION and/or EXPERIENCE REQUIRED:
Bachelor's Degree or Associate Degree in Accounting or related discipline

3-5 years of accounts receivable and general accounting experience preferred
ADDITIONAL KNOWLEDGE, SKILLS, AND ABILITIES NEEDED FOR SUCCESS:
Attention to detail, includes mathematical aptitude, analytical ability, and ability to keep documents well organized

Client invoicing portal, such as Ariba and Track, experience a plus

Excellent oral, written and interpersonal communications skills

Self-motivated and willing to work independently as part of a small team

Self-organization, team player, good learning ability, and able to work under high pressure

Highly Proficient in Microsoft Excel will be tested

Ability to quickly learn internal systems, workflows, and technologies

Founded in 1998, Professional Alternatives is an award-winning recruiting and staffing agency that utilizes technology and relationships to deliver top talent. Connect with us today!