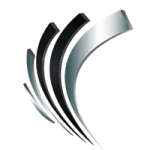 Professional Alternatives
Job ID#: 12232
Need Experienced AP Specialist!
Contract role – 77042
To 22$
You will be responsible for the daily processing of AP activity for the US Shared Services department directly supporting the US AP Supervisor in continuous efforts to maintain payables accuracy, limit exposure, strengthen accounting compliance requirements and streamline processes.
Qualifications: Training and Experience Required

High School Diploma or equivalent

3 to 5 years of experience in accounting/finance or related field

Minimum 3 years experience in direct Account Payables responsibilities

Exposure to and understanding of US GAAP accounting rules

Excellent computer skills MS Word, Excel and PowerPoint.

Experience with ERP systems (SYTELINE-INFOR,BASWARE,ORACLE, EPICOR, GLOVIA, MOVEX-AS400,ETC..) Hyperion, SmartView and databases a plus.
Job Duties :
***RECENT 3 – 5 YEARS EXPERIENCE IN ONE OR MORE OF THE BELOW SOFTWARE -Experience with ERP systems (SYTELINE-INFOR, BASWARE, ORACLE, EPICOR, GLOVIA, MOVEX-AS400,ETC..) Hyperion, SmartView a plus.

Oil& Gas Industry knowledge

Handles day to day accounts payable duties

Reconciles and resolves discrepancies

Handles all levels of A/P for any company under the corporate umbrella

Keeps filing system up-to-date

Answers questions related to day-to-day work

Coordinates POs with procurement; matches invoices to POs (3-way match); obtains other backup documentation for payment of legitimate invoices and other outgoing transactions

Enters detailed data accurately into financial systems concerning vendors, dates, amounts and tax information; ensures coding matches and approvals are in accordance to DOA
***EDUCATION: MUST HAVE MINIMUM HIGH SCHOOL DIPLOMA OR GED***
** Must show how many invoices processed at every prior role in resume
We Are looking for Someone:
With an approachable presence within a diverse work environment
Who shows initiative, is deadline driven, and is detail oriented
Someone not intimidated by a high-volume processing environment
Who welcomes new ideas and opportunities, and is not bothered by change or ambiguity
Someone who can get to the root of a problem by using a healthy mix of data, insight and judgement
Someone with strong analytical skills, and a thorough understanding of how to leverage a wide variety of data and related computer tools to solve problems independently

Founded in 1998, Professional Alternatives is an award-winning recruiting and staffing agency that utilizes technology and relationships to deliver top talent. Connect with us today!