VP, Retail Gas Sales & Marketing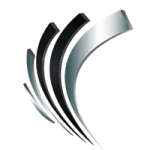 Professional Alternatives
Job ID#: 12290
Vice President, Retail Gas Sales & Marketing
Location: Mid-Con US highly preferred / Remote flexible for right candidate within the company's market territory
Client markets natural gas primarily in the Midwest and Northeast US markets selling gas directly to approximately 2,500 end-use customers in those territories.
Seeking a senior to executive level C&I/Retail natural gas sales expert to maintain and grow the existing portfolio and footprint developing business with large retail C&I customers and Utilities. This is a high-level sales producer and part of a sales team of approximately four (4).
Role Accountabilities include but not limited to:
Identifying new prospects and executing a direct customer sales plan to grow a diverse offering of energy solutions.

Ensure oversight and hands-on support and execution of the sales cycle from start to finish including:

sourcing clients

structuring deals with creative solutions

initiating and completing all contracting

Nurture, develop, and grow client relationships over time.

Focus on large C&I/Retail clients in any competitive market within its territory but with a focus on Mid-continent preferred with the Northeast markets as a secondary target.

Coordinates sales efforts by establishing sales quotas within the team.

Analyzes sales statistics to help promote sales.

Reviews market analyses to determine opportunities, customer needs, volume potential.

Develops sales campaigns that are aligned with the goals of the company.

Provides leadership to other existing less experienced or new professional Retail natural gas sales team members.

Continually improves performance and translates key initiatives into action.

Evaluates account management performance, business practices, and sales efforts to ensure targets are met.

Implements sales policies and common sales processes to improve efficiency, performance and help identify new product categories.

Performs other job-related duties as assigned by executive leadership.
Qualification/Requirements:
Bachelor's or Equivalent Experience

10 to 20+ years related large C&I sales experience.

Experienced developing business and/or marketing to large C&I clients in any competitive market within the company's territory with a focus in the Mid-continent preferred or in the Northeast US markets as a secondary target.

Deep expertise in energy pricing

C&I contract structuring

Experience selling or working with a variety of energy solutions described above.

Travel required.
Other:
Market competitive multi-six figure base compensation plus bonus

Full suite of industry competitive benefits including:

Health, Dental, Vision, Life, and 401K with matching

Founded in 1998, Professional Alternatives is an award-winning recruiting and staffing agency that utilizes technology and relationships to deliver top talent. Connect with us today!