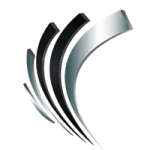 Professional Alternatives
Job ID#: 12416
Contract to Hire Accounting Assistant Needed ASAP
Great, Easy Access NW Location
To 22$ hourly
(In Office role)
Zip 77064
ESSENTIAL DUTIES AND RESPONSIBILITIES:
Assist AP with current duties

Respond to external vendors and internal personnel regarding all aspects of the accounts payable and payroll processes, including purchase orders, processing invoices for payment, assisting with reconciliations, and obtaining approvals

Receive, research and resolve a variety of routine internal and external inquiries concerning account status, including communicating the resolution of discrepancies to appropriate persons

Verify the accuracy of vendor invoices and confirm that the correct general ledger account codes are used
Handle the administrative needs of the AP/Finance Department such as obtaining W-9's from vendors prior to processing payments and opening mail, scanning, and distributing to appropriate personnel

Help process monthly expense reports

Help Issue, log and track PO #'s

Maintain and file financial information, records and documents to ensure easily available information

Execute daily processes and controls accurately and in a timely manner; ensuring compliance with company policies
Collect timesheets, review and input for bi weekly payroll

Input information into Quickbooks

Relieve receptionist for lunch and breaks
QUALIFICATIONS:
Excellent communication skills.
Basic accounting knowledge and good math skills.

Proficiency in Microsoft Excel. *** Will be tested on this

Quickbooks experience required

Basic understanding of business ethics

Ability to maintain a high level of confidentiality
Ability to operate related office equipment, such as computers and copier

Ability to work independently and in a fast-paced environment

Ability to anticipate work needs and interact professionally with customers

Excellent organizational skills and attention to detail
EDUCATION:
High school diploma or equivalent required; Associate's or Bachelor's degree in Accounting preferred.
WORK EXPERIENCE:
At least 1 year of related experience.
This person will have the opportunity to contribute immediately as well as learn from the rest of the accounting group. Initially assisting and supporting AP and Payroll/HR, and then taking on accountable responsibilities. This person will also back up the receptionist when necessary, as this is a small office. They will have a strong work ethic as well as the ability to handle extremely confidential information appropriately.
Experience preferred – Payroll, HR, Accounts Payable, Accounts Receivable
Experience not required but helpful – General Ledger

Founded in 1998, Professional Alternatives is an award-winning recruiting and staffing agency that utilizes technology and relationships to deliver top talent. Connect with us today!