Contract Analyst – Construction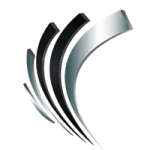 Professional Alternatives
Job ID#: 12440
Contract Analyst – Construction
Irving, TX
Hybrid
$62K

Contract Analyst reduces contractual risk to protect the assets of the company. Contract Analyst is fully responsible for the review of contract terms and conditions and negotiates the contract directly with the customer to reach fair and reasonable terms. Contract Analyst requests exception approval from Sales Management as required and works directly with Legal Department as required.
Essential Functions and Responsibilities:
Review terms and conditions and negotiates directly with the customer from preliminary discussions through finalizing negotiations on the contracts.

Discuss terms and conditions with the Business during all phases of negotiations. Communicate with customer to resolve any issues.

Works directly with Legal Department as needed.

Obtain direction and/or exception approval from the Business on items of concerns that could not be resolved.

Verify credit approval on jobs greater than $100,000.

Sign contracts up to $1,000,000 and return signed contracts to customer.

Update SalesForce and SAP for processed contracts, insurance, bonds, COI's, etc.

Order payment and performance bonds and supply bonds, as required by the contracts.

Order insurance certificates in accordance with contractual requirements.

Review insurance certificates prior to annual renewal for the Risk Department.

Review bonds semi-annually to determine completed jobs.

Collaborating with key stakeholders, establishing, and maintaining relationships with internal customers

Customer-service oriented, with great attention to detail while still meeting tight deadlines, great organizational skills, and the ability to easily multi-task
Experience and Skills Requirements:
Experience:
Analysis and review of construction related contracts, knowledge of contractual terms and conditions and risk minimization/avoidance, knowledge of insurance requirements, knowledge of bonds.

Three years contract review experience including two years of contract negotiation experience required.

Experience working within the manufacturing, construction industry and collaborating with Sales teams on contracting activities.
Skills:
In depth analysis, decision making, written and oral communication, organization, take initiative, multi-tasking, customer service oriented, and mentoring skills.
Education Requirements:
Bachelor's degree – a plus
it relates, and 3) the proposed accommodation.

Additional Key Requirements:
3-5 years of construction job site experience – full understanding of the connectivity of each piece that makes the job site roll until completion – all the moving parts. Large Projects. Suppliers, negotiations, flow of paperwork, and what keeps the job flowing.

Contracts are customers terms and conditions – negotiate and get signed.

Founded in 1998, Professional Alternatives is an award-winning recruiting and staffing agency that utilizes technology and relationships to deliver top talent. Connect with us today!