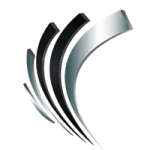 Professional Alternatives
Job ID#: 12906
AP Associate – Downtown Houston
Indefinite Contract Position
Location: Downtown – Zip Code 77002
100% onsite at corporate HQ
Pay rate to $26 hour based on experience
Job Objective:
Performs routine clerical, bookkeeping, accounting, and administrative work in administering the accounts payable function for the Accounts Payable accounting area of the department.
Essential Job Responsibilities:
Inputs all AP invoice types/statement reconciliations.

Reconcile & process vendor reports as requested.

Prepares manual checks ensuring approvals/ signatures are correct. Inputs them into the payable system and provide payment proposal reports for AP Manager.

Responds to internal and external telephone calls and e-mails dealing with A/P issues timely.

Prepare journal entries for reclassification of costs, as needed.

Process wire payments timely.

Adheres to the company's values – integrity, ownership, urgency, alignment and innovation.

Supports company vision and mission.

Adheres to established work schedule, attendance standards and is punctual to work and meetings.

Assist in training new hires.


Other Job Responsibilities:
Maintains employee confidence and protects company assets, including intellectual property, by keeping information confidential.

Contributes to team effort by accomplishing related results as needed.

Performs special projects that require knowledge of accounts payable accounting.

Mentors other AP Associates.

Other duties as assigned by management.


Qualifications:
Five (5) years minimum accounts payable accounting experience.

Ability to accurately solve problems and a working knowledge in data management including spreadsheet proficiency.

Ability to establish and maintain effective working relationships with employees, supervisors, other departments, officials, and the public.

Ability to complete multiple, diverse tasks of differing priorities.

Excellent written and verbal communication skills, with specific ability to translate complex operational information into an organized and presentable manner.

Outstanding administrative and organizational skills.

Proficiency in the use and application of the following software:
Required: Microsoft Office (Excel (Proficient), Word and Outlook).

Preferred: Working knowledge of SAP software.



Founded in 1998, Professional Alternatives is an award-winning recruiting and staffing agency that utilizes technology and relationships to deliver top talent. Connect with us today!