Warehouse/Inventory Assistant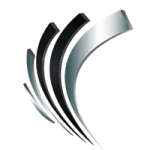 Professional Alternatives
Job ID#: 13015
Warehouse/Inventory Assistant
Contract to hire
Northwest Houston; In-Office Position
Monday thru Friday, 7am to 4pm
Pay to $20 hourly
ESSENTIAL FUNCTIONS:
Performs transactions both physical and in system on slow movers, counts of inventory, and reconciles actual stock count to reports.
Receives, unpacks, shelves and completes replacement PPE goods for Healthcare division
Processes and documents returns as required following established procedures.
Performs routine clerical duties, including data entry
Performs miscellaneous job-related duties as assigned
JOB REQUIREMENTS / QUALIFICATIONS:
1+ years' experience in comparable role
Proficient at basic math (addition, subtraction, multiplication, division
Knowledgeable or able to quickly learn and utilize ERP systems (currently using 3PL)
Ability to analyze and solve work-related problems
Ability to interact with all levels in the organization
Must be able to work in a fast-paced environment
Forklift certification a plus!

Founded in 1998, Professional Alternatives is an award-winning recruiting and staffing agency that utilizes technology and relationships to deliver top talent. Connect with us today!