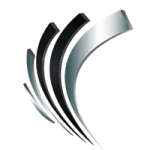 Professional Alternatives
Job ID#: 13117
A/R Billing Analyst-Hybrid
4 days work from home. One day in the office.
Experience
3+ Years high volume billing experience
Excel and ERP experience
Oil & Gas industry experience is a plus!
Billing Portal knowledge and experience with uploads
Able to meet deadlines and meet tight month end closings
Qualifications
Detail oriented with the ability to manage multiple tasks simultaneously
Ability to pay close attention to detail
Excellent time management skills
Respond to customer inquiries regarding billing issues and statement problems.
Work overtime as needed
Please send resumes to [email protected]

Founded in 1998, Professional Alternatives is an award-winning recruiting and staffing agency that utilizes technology and relationships to deliver top talent. Connect with us today!