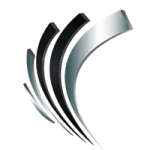 Professional Alternatives
Job ID#: 13148
HR Coordinator – Downtown Houston
Temp/Temp to Hire
Hourly $30-35 hour depending on qualifications and experience
Reports to HR Manager
**Please send resumes to [email protected]
Job Objective:
Provides administrative and technical support to assist the talent management activity of the HR Department in the delivery of various human resources programs and procedures for all company employees.
Essential Job Responsibilities:
Assists hiring managers in completing job requisition forms; posts job via HRIS Workday, coordinates high volume of candidate interviews.

At direction of HR leadership, coordinates job search, i.e., communicates with external recruiters, screen applications in careers, etc., and prepares invoices for payment.

Responsible for preparation of recruitment material; ensuring materials are current and sufficient in inventory.

Ensures job candidates complete applications, and when appropriate, schedules for pre-employment testing.

Responsible for maintaining and completing job files and creating applicant flow logs including the preparation of applicant rejection letters.

Under guidance of HR Manager and/or Generalist, prepares offer letters for hiring manager.

At direction of HR Manager, coordinates and manages the summer intern process.

Coordinates with third party investigator to conduct background checks/verification on potential new hires.

Schedules new hires for orientation including booking travel when necessary, prepares orientation schedules and coordinates with other departments who participate in the onboarding process.

Manages onboarding activity including electronic completion of all new hire paperwork for all new employees and transfer and ensures data accuracy in Workday HRIS system.

Creates and maintains personnel files in compliance with company policies and governmental regulations.

Coordinates with temporary agencies to fill nonexempt temporary requisitions.

Assist with administering the service award program and in organizing special events, i.e., picnic, ordering and distribution of picnic T-shirts, Wall of Fame, etc.

Set-up and coordinate department staff meetings including preparation of materials

Coordinates mailing of get well and sympathy cards.

Coordinates with the Occupational Health Nurse to schedule random drug and alcohol testing and fitness for duty assessments.

Adheres to the company's values – integrity, ownership, urgency, alignment and innovation.

Supports company vision and mission.

Adheres to established work schedule, attendance standards and is punctual to work and meetings.
Other Job Responsibilities:
Maintains employee confidence and protects company assets, including intellectual property, by keeping information confidential.

Maintains technical knowledge by attending educational workshops and reviewing professional publications, establishing personal networks, and participating in professional associations.

Contributes to team effort by accomplishing related results, as needed.

Must be willing to travel by boat, large and small aircraft and/or helicopter as needed.

Other duties as assigned by management.
Qualifications:
Minimum of 3-5 years' experience in Human Resources or other administratively intensive role with demonstrated success

Strong and effective organization, communication, administrative, and customer service skills.

Ability to establish and maintain effective working relationships with employees, supervisors, other departments, officials, and the public.

Ability to complete multiple, diverse tasks of differing priorities without close supervision while maintaining a high level of attention to detail.

Ability to adhere to a standard and predictable work schedule.

Excellent written and verbal communication skills.

Outstanding administrative and organizational skills.

Proficiency in the use and application of the following software:

Required: Microsoft Office Excel, Word, Outlook, PowerPoint
Preferred: Workday HRIS
Education Requirements:
Required: Graduation from high school or GED equivalent, or a combination of education and experience demonstrating sufficient knowledge, ability, and skill to handle the duties and responsibilities of the position.
Preferred: Bachelor's Degree from an accredited four-year university or college with a degree in human resources, business administration, industrial psychology, or a closely related field.
Certifications, Licenses, Registrations:
**Please send resumes to [email protected]

Founded in 1998, Professional Alternatives is an award-winning recruiting and staffing agency that utilizes technology and relationships to deliver top talent. Connect with us today!