Sr. Analyst, Confirmations & Contracts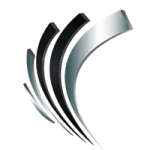 Professional Alternatives
Job ID#: 13245
Senior Analyst, Confirmations (Commodities)
Accountabilities:
Generating, tracking and executing trade confirmations for various types of physical and financial energy commodity trades

Will include but not be limited to crude, refine products and NGL's.
Core Attributes:
1) ability to work in a fast-paced trading environment and meet tight deadlines including effective communication and coordination between counterparties, Legal, Commercial and other functional groups such as Credit, Trade Finance and Middle Office.
2)  Provide initial redline review of various contracts as directed by Confirmations Manager
3)  Resolve discrepancies and inaccuracies in contracts by communicating with traders, Counterparties and brokers; escalate to Confirmations Manager
4)  Provide oversight and guidance Confirmation Analysts
5)  Reconcile broker recaps with deal recaps; generate contract exception reports for Confirmations Manager
6)  Review inbound confirmations received and reconcile to risk system trade details
7)  Adhere to risk control guidelines for trade confirmation process; follow up on Confirmations that are non-compliant with confirmation timelines
8) Collaborate with the Trading Credit Team
9) Draft waterborne agreements as necessary working with Compliance, Contracts Manager, Waterborne scheduling, and trading team
10) Provide backup to Contracts Manager, as directed
Qualifications    
•   Degree required
•   5+ yrs experience working with oil and gas contracts on a trading floor required???????; 2 yrs waterborne experience preferred
•   MS Office skills required
•   Versed with contract terminology,  assessment of potential contractual risk???????, and energy industry contract administration required
•   RightAngle or other ETRM software preferred
•   Knowledge in market and pricing curves
•   Subject matter expertise in industry standards and conditions, product terminology, and general terms of all products and methods of transportation used in the industry
Qulaified inquiries: rreyna@proalt.com

Founded in 1998, Professional Alternatives is an award-winning recruiting and staffing agency that utilizes technology and relationships to deliver top talent. Connect with us today!