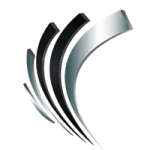 Professional Alternatives
Job ID#: 13350
SVP, Controller – Houston, TX (Northwest) – Bank Controller
(Greater Houston area candidates or self-relocating candidates only)
Role Accountabilities:
Establishes, coordinates, and maintains an accounting system that properly reflects the financial position of the bank, and provides financial consolidation of branches or subsidiaries.
Ensure the Bank's facility needs are met (electric, AC, and other issues that may arise).
Meet external and internal customer service standards established by the Bank.
Approves final audit reports and makes recommendations to EVP/CFO.
Manages Accounting staff administrative and finance duties. Supervises accounting functions for the bank.
Monitors cost control activities. Approves and implements cost control strategies on an as-needed basis.
Responsible for the monthly close process, financial reporting, financial analyses, cash management and forecasting reports.
Prepares and reviews bank finance projections and manages bank investment accounting activities.
Responsible for preparation of budgets and periodic analysis of budget variance.
Performs technical accounting research and documentation as needed.
Ensures the bank's accounting procedures are in compliance with generally accepted accounting principles.
Oversees the training of accounting department and Branch department personnel. Reviews performance evaluations for direct reports and recommends salary adjustments, promotions, discharges and other personnel-related actions.
Works closely with all department heads in determining priorities to ensure processing and reporting needs are met and carried out in a proper and timely basis.
Makes recommendations and participates in the selection of related equipment to be purchased or leased.
Be knowledgeable of compliance responsibilities.
Responsible for complying with applicable regulations.
All employees are responsible for behaving in a manner consistent with the company's values.
Leadership/Management/Supervisory Role Elements:
Training/Instruction, Allocating personnel, Assigning Work, Acting on employee complaints, Reviewing Work, Selecting new employees, Planning work of others,
Transferring/promoting, Maintaining standards, Disciplining. Coordinating activities. Salary increase recommendation
Other Accountabilities:
• Is involved in management considerations regarding new services and systems and expansion of existing systems and services as they relate to facility's needs.
• Perform responsibilities as assigned in the Disaster Recovery Plan
Experience/Qualifications:
10+ years
• CPA preferred
• Excellent supervisory, communication and organizational skills.
• Excellent knowledge of bank policies and procedures.
• Master's degree in business or related field and 10-15 years of experience in management.
• Strong analytical and financial skills.
Excellent interpersonal skills.
Ability to interact within all levels of the bank.
Exceptional customer service skills.
B.A. or B.S.
Advanced degree (Preferred)Remote Work: In office 100%; may be open to hybrid at a later time
Qualified inquiries: [email protected]

Founded in 1998, Professional Alternatives is an award-winning recruiting and staffing agency that utilizes technology and relationships to deliver top talent. Connect with us today!