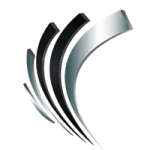 Professional Alternatives
Job ID#: 13382
Production Analyst – Downtown Houston
Immediate Contract Opportunity – Now Hiring!
Indefinite contract position

100% In-office role, Monday thru Friday 8am-5pm

Hourly salary based on experience; $35-45 hour
Essential Job Responsibilities:
Prepares, monitors, and maintains oil and gas allocations.

Monitors and maintains data entry associated with oil and gas volumes, end of the month stocks, chart integrations, and crude oil run tickets.

Monitors and maintains production volumes of company's more complex operated properties to ensure revenues are received and recorded accurately.

Understands all field flows for all properties that they are responsible for allocating production. Works with the Asset Teams and field personnel to resolve all issues and questions regarding the allocations and new field acquisitions. Provides the team(s) with detailed production information and/or analysis of data as needed.

Handles more complex delivery system setups. Resolves issues and flow setups for more complex systems in the production accounting system.

Consults with Managers to resolve issues and flow setups if needed.

Prepares State, Federal, and MMS production reports for the company.

Monitors and resolves compliance issues associated with production audits, third party audits, and Federal State issues

Files all appropriate state well tests and limited regulatory paperwork (non-drilling and completion) and works with regulatory technicians to advise them of any issues with state requirements.

Prepares and monitors all third party oil and gas statements on operated properties.

Other duties as assigned by management.
Qualifications:
3-4 years' production analyst experience in the oil and gas industry with several years involved with mid-level to more complex production allocating.

Ability to accurately solve problems and exceptional proficiency in data management.

Ability to establish and maintain effective working relationships with employees, supervisors, other departments, officials, and the public.

Ability to complete multiple, diverse tasks of differing priorities.

Excellent written and verbal communication skills, with specific ability to translate complex production information into an organized and presentable manner.

Outstanding management, administrative, and organizational skills.

Proficiency in the use and application of the following software:

Required: Microsoft Office (Excel, Word and Outlook).

Preferred: Enertia

and/or SAP

accounting software.
Education Requirements:
Bachelor's Degree from an accredited four-year university or college or related experience


Founded in 1998, Professional Alternatives is an award-winning recruiting and staffing agency that utilizes technology and relationships to deliver top talent. Connect with us today!