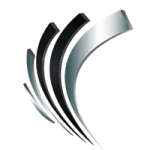 Professional Alternatives
Job ID#: 13389
Great growing Legal Firm in the beautiful Galleria needs a Legal Assistant –
to 65K
Job brief
We are looking for a self motivated Legal Assistant to ensure smooth running of the office and effective case management. You will provide a broad spectrum of legal services under the supervision of an attorney.
Responsibilities
Provide administrative support to lawyer and enhance office effectiveness
Handle communication with clients, witnesses etc.
Administratively support and attend trials
Prepare case briefs and summarize depositions, interrogatories and testimony
Conduct investigations and statistical/documentary research
Locate and develop case relevant information
Type up and file basic legal documents and correspondence
Answer and direct phone calls
Maintain contact lists
Monitor deadlines and juggle calendars
Requirements and skills
Proven working experience as Legal Assistant or Legal Secretary
Familiarity with law, legal procedures and protocols, and court system
Satisfactory knowledge of day-to-day operations of a legal office
Computer literacy
Proficiency in English
Working knowledge of case management software
Excellent secretarial and organizational skills
Ability to juggle multiple activities and work under pressure
Paralegal or Legal Assistant certification or diploma

Founded in 1998, Professional Alternatives is an award-winning recruiting and staffing agency that utilizes technology and relationships to deliver top talent. Connect with us today!