Shipping/Receiving Coordinator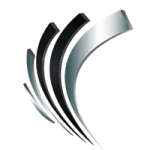 Professional Alternatives
Job ID#: 13466
Contract to Hire Shipping/Receiving Coordinator Needed – 
Northwest/ 249 convenient location 
To 18$ hourly 
SUMMARY 
Responsible for shipping orders and other duties as described below. 
ESSENTIAL DUTIES AND RESPONSIBILITIES 
• Package valves and/or parts for orders. 
• Assist when required to paint and prepare valves prior to shipment. 
• Protect critical areas such as flanges with protectors. 
• Construct pallets as necessary. 
• Strap valves to pallets and shrink wrap. 
• Take digital photo of goods prior to shipping. 
• Call freight companies to schedule shipments. 
• Ensure packing list and associated paperwork is attached to each shipment. 
• Load and unload trucks using a forklift. 
• Receive shipments from trucks and pass-on paperwork as required. 
• Move materials and items from receiving to designated areas as directed. 
• Place inventory on racks, shelves, or in bins as directed. 
• Turn in shipping papers for processing. 
• Assist in counting of physical inventory or cycle counts. 
• Work assignments are to be carried out to the highest quality level. 
• Requires use of forklift, overhead, and jib cranes 
• Drive company truck to pick up parts as required. 
• Forklift Certification 
• Overtime during workweek and Saturday, when requested and required. 
EDUCATION 
High school education with three to five years of experience and/or demonstrated ability. 

Founded in 1998, Professional Alternatives is an award-winning recruiting and staffing agency that utilizes technology and relationships to deliver top talent. Connect with us today!