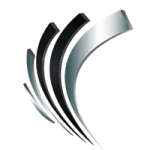 Professional Alternatives
Job ID#: 13469
Accounts Payable Support
Temp Position
$22 per hour
Downtown Houston
**Hybrid work schedule available after several weeks 
Duties:
Process vendor invoices within Enertia daily
Review invoices for cost coding, well information and required signatures on each field ticket
Manage movement of invoices to appropriate workflow for approval and payment
Participate in monitoring A/P Vendor Inquiry Line
Handle A/P mail and communicate accordingly
Communicate and follow-up with vendors in a timely and appropriate manner
Set up new vendors; coordinate W-9 request and Supply Chain approval
Work closely with both Houston and Field Operations to assist in resolving issues related to invoicing approval and payment
File/e-file invoices, as needed
Support Accounts Payable Supervisor, and participate in special projects
Qualifications:
Bachelor's degree in accounting or related field; or high school degree and 5 years of AP exp.
Bright, positive, and friendly; confident, knowledgeable, and hard working with good work ethic
Good attitude and effective communication; team player
Ability to work in a fast-paced environment
Strong Excel experience; tech savvy; quick learner
Other Info:
Temp opportunity; lots of opportunity with this client but no guarantees
$9 per day paid for parking (when in office); reimbursed in paycheck weekly
9/80 work schedule; off every other Friday

Founded in 1998, Professional Alternatives is an award-winning recruiting and staffing agency that utilizes technology and relationships to deliver top talent. Connect with us today!