Technical Support Representative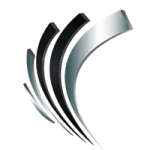 Professional Alternatives
Job ID#: 13492
Great new Technical Customer Service Role!
Direct hire $45 to 55K
In office environment
Westchase location
 
Support work days/hours:
Mon.-Fri. – 7:00AM-8:00PM
Sat. – 7:00AM-6:00PM (Rotating)
Sun. – 7:00AM-6:00PM (Rotating On-call)
Accountabilities:
Troubleshoot and provide first level technical support to customers.

Handle incoming customer calls/emails, while remaining positive and focused, to respond accordingly to the reported issue/request.

Ability to communicate and explain technical information to a non-technical person, to work towards resolving issue/request.

Create and update Incidents, with attention to detail, to document requests/issues on ticketing system.

Communicate and engage Customer as necessary.

Update and reassign Incidents to the appropriate internal Customer or external business partners.

Monitor and read all email to respond and assist accordingly. Includes personal and shared team mailboxes.

Communicate issues/resolutions effectively to internal sales teams, internal support teams, external customers,

and external business partners.

Monitor and remain informed of existing and escalated Incidents to respond with urgency to resolve customer issues as soon as possible.

Establish a positive, creative, and professional working environment with the Team.

Offers suggestions for improved processes and working conditions.

Other duties as assigned.
Requirements:
Must have 2+ years of call center experience.

Must have excellent communication, customer service and multi-tasking skills.

Must maintain a high level of professionalism and sense of urgency.

Proven advanced technical experience working with ticketing systems, Outlook, Word, Excel, and MS Teams.

Associates/Technical Institute Degree/Certificate or College Course work/related field or equivalent work is a plus.

Spanish is a plus.

Founded in 1998, Professional Alternatives is an award-winning recruiting and staffing agency that utilizes technology and relationships to deliver top talent. Connect with us today!