Senior Trading Accountant – Energy Commodities (New)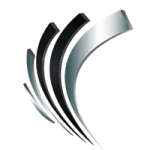 Professional Alternatives
Job ID#: 13518
Senior Trading Accountant – Energy Commodites
Downtown Houston, Texas  (Hybrid – up to 2 days per week remote)
Job Description
Versed in understanding trading book and deal profitability and capable of explaining variances in the book working closely with Mid-Office..
Understands how commodity trades are entered and captured in the trading system
Review trading system outputs prior to upload into the ERP system and work closely with Operations to ensure deals remain accurate and current
Interface, analyze, evaluate, and reconcile the monthly derivative hedging activity
Reconcile quarter and annual inter-company transactions between trading entities and other Total entities for Consolidation Reporting
Respond to SOX related inquiries from management and internal/external auditors on a quarterly and yearly basis
Work closely with the Tax Department and External Auditors on transfer pricing and understand the tax implications in relation to our business objectives for the entities located in three different countries
Successfully build and maintain relationships with internal and external auditors to ensure audit requests are understood and responded to in a timely manner
Evaluate and analyze Mark-to Market calculations presented by Middle office using an in-house trading system
Account for and analyze hedging fluctuations in relation to foreign exchange rates and effects in revaluation currency of the accounting system
Complete special projects as assigned
This is a trading company with a dynamic and fast-paced working environment requiring individuals be able to anticipate, quickly react and adapt to the business needs within set corporate policies and procedures.
Works closely with Finance/Accounting, Tax, and Credit team.
Works daily with Operations/Schedulers, Middle Office, and Traders, to ensure accounting reconciliation is accurate and complete.
Qualifications:
Minimum 5 years of experience in an accounting role
Bachelors degree in Accounting is required for this role, and CPA is preferred 
Fundamental accounting skills required
Experience with SOX Control, General Ledger, Trial Balance, Balance Sheet, Income Statement, Cash Flow Statement, and account reconciliations
Meet all deadlines and perform duties in a timely and accurate manner. 
Overtime as needed during peak times particularly around close.
Market Competitive $Comp plus annual bonus
401K Match
6% Employer contributions to Pension
generous industry competitive vacation and sick pay
Hybrid – up to 2 days remote at Manager discretion
Qualified Inquiries: [email protected]

Founded in 1998, Professional Alternatives is an award-winning recruiting and staffing agency that utilizes technology and relationships to deliver top talent. Connect with us today!