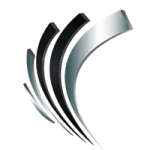 Professional Alternatives
Job ID#: 13772
Billing Specialist
Job Summary
We are seeking a skilled and detail-oriented Billing Specialist with portal experience for our growing Houston client. The ideal candidate will have a strong background in billing processes, excellent numerical and analytical skills, and proficiency in using billing portals and software systems. As a Billing Specialist, you will play a crucial role in ensuring accurate and timely billing, resolving billing discrepancies, and maintaining positive relationships with clients.
Responsibilities
Manage Billing Process: Process invoices accurately and efficiently using billing portals and software systems. Review and verify billing data for completeness and accuracy, including rates, quantities, discounts, and any additional charges.

Billing Inquiries: Respond to billing inquiries from clients, addressing concerns and resolving any billing discrepancies or disputes in a timely manner. Provide exceptional customer service to maintain positive client relationships.

Portal Management: Utilize billing portals and software systems to retrieve, update, and reconcile billing information. Stay updated with portal functionalities and provide suggestions for improvements in the billing process.

Recordkeeping and Documentation: Maintain organized and up-to-date billing records and documentation. Prepare and maintain billing reports, including aging reports, revenue forecasts, and other financial analyses as required.

Compliance and Quality Assurance: Ensure compliance with billing policies, procedures, and regulations. Perform regular quality checks on billing data and resolve any errors or discrepancies.

Collaboration: Collaborate with internal teams, including Sales, Operations, and Finance, to gather necessary billing information and resolve any billing-related issues. Provide support during internal and external audits.

Process Improvement: Identify opportunities for process improvement and efficiency in the billing function. Make recommendations for automation or system enhancements to streamline billing processes.
Qualifications
Education: High school diploma or equivalent required. Associate's or Bachelor's degree in Accounting, Finance, or a related field preferred.

Experience: Minimum of 2 years of experience as a Billing Specialist or similar role, preferably in a fast-paced environment. Prior experience with billing portals or software systems is essential.

Billing Software Skills: Proficiency in using billing portals and software systems, such as Oracle, SAP, QuickBooks, or similar platforms.

Numerical and Analytical Skills: Strong numerical aptitude and attention to detail. Ability to analyze billing data, identify discrepancies, and reconcile accounts accurately.

Communication Skills: Excellent written and verbal communication skills. Ability to communicate effectively with clients and internal stakeholders to address billing inquiries and resolve issues.

Time Management: Strong organizational and time management skills. Ability to prioritize tasks, meet deadlines, and handle multiple projects simultaneously.

Problem-Solving Abilities: Strong problem-solving and decision-making skills. Ability to think critically and proactively resolve billing-related issues.

Compliance Knowledge: Familiarity with billing compliance standards and regulations.

Team Player: Ability to work effectively as part of a team and collaborate with cross-functional departments.

Adaptability: Flexibility to adapt to changing priorities and business needs.

Founded in 1998, Professional Alternatives is an award-winning recruiting and staffing agency that utilizes technology and relationships to deliver top talent. Connect with us today!