Payroll and Benefits Administrator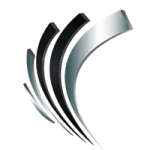 Professional Alternatives
Job ID#: 13795
Payroll and Benefits Administrator
Direct Hire; up to 75K
77339 zip  
**Role is 30% payroll and 70% benefits and administration – Director open to train on benefits
Duties:
 
Complete timely and accurate payroll cycles (weekly, semi-monthly, and monthly) for US and Canadian employees (approx. 200)   

Ensure compliance with laws pertaining to payroll and human resources

Provide exceptional customer support to employees by responding to inquiries regarding payroll, expense reporting, HCM navigation/access and fringe benefits

Maintain payroll controls, process post-payroll reporting, general ledger uploads, and participate in quarterly and annual tax processes; uphold garnishments, student loans, tax levies, and all tax notices

Administer retirement (401k) plan to include reporting and coordination of documents for compliance testing and audits

Oversee HCM carrier feeds for benefit administration; support new hire and open enrollment benefit preparations and selections

Handle HCM data entry, configuration, and regular audits for accuracy; i.e. compensation, expenses, taxes, benefits, and garnishments

Calculate sales commission and bonuses

Process HR invoices for AP payment

Train employees and managers in timekeeping, how to navigate HCM system, how to request time-off, etc.; work closely with others to resolve issues

Complete garnishments, student loans, tax levies, and all tax notices

File and maintain correspondence, payroll, and HR documents; secure records and maintain records retention history
Qualifications:
 
Bachelor's degree Accounting, Human Resources, Business or related preferred

CCP (Certified Payroll Professional) preferred

Knowledge of payroll tax laws, wage laws, IRS laws (garnishments)

5+ years of experience using automated payroll and time and attendance

Experience with an HRMS required and SAP preferred
Other Info:
 
Stable, thriving global organization

Prefers in office but possibly open to a hybrid work schedule; must live in North Houston

Beautiful, brand new offices; amazing company culture

Exciting and fast paced work environment

Great benefits package and career development

Founded in 1998, Professional Alternatives is an award-winning recruiting and staffing agency that utilizes technology and relationships to deliver top talent. Connect with us today!