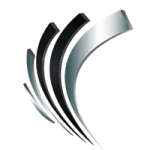 Professional Alternatives
Job ID#: 13799
Procurement Coordinator
Temp to Hire; up to $25 hour depending on experience
Location: Zip Code 77084
**In-office position (4 days in office and 1 day remote for now)
Duties:

Administer budgets and contracts, generate reports, and key administrative processes of community maintenance and contract administration

Set up new communities, plans and vendors in purchasing system

Input plan budget information into purchasing system and generate/distribute Schedule A contracts; review and ensure accuracy

Maintain plan budgets through contract change process; ensure budgets and affected lots are updated according to contract change request

Administer color set-up for new communities; maintain colors/color items in system for specified communities after launch

Track trade partner insurance compliance

Set-up and maintain rebate tracking system for specified communities

Conduct monthly review and submission of rebate tracking system data

Utilize enterprise Purchasing and Accounting systems to input received data, and generate and distribute reports

Maintain construction item catalog

Support vendor payment inquiry process through review and validation of contract status and amount

Perform record retention duties and report generation
Qualifications:

Bachelor's Degree preferred; High School diploma or equivalent required

1 to 2 years' experience in contract administration and/or related construction general office experience

Strong Microsoft Word, Excel, and Outlook; technically savvy

Ability to make correct independent decisions, adjust and conform with varying schedules, organize and prioritize multiple tasks, problem solve, and write and communicate effectively
Other Info:

The procurement team is very inclusive and tight knit; they work on projects together and individually at times; very high volume of daily tasks and need a multi-tasker who can deliver upon deadlines, but also remain flexible to daily items that arise.

They have great training and support from teammates that have over 50 years of relevant purchasing experience

They do look for a cultural fit and seek candidates who appreciate a team atmosphere with inclusion of a work/life balance.

Work schedule: Monday thru Friday 8am to 5pm; non-exempt role – paid overtime

Founded in 1998, Professional Alternatives is an award-winning recruiting and staffing agency that utilizes technology and relationships to deliver top talent. Connect with us today!