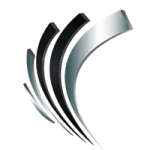 Professional Alternatives
Job ID#: 13891
Direct Hire Cost Accountant Needed
to 70K
In office role!
HOURS OF WORK – 8:00AM – 5:00PM, but can be flexible if they prefer an earlier schedule like 7:00AM – 4:00PM
HYBRID SCHEDULE – 3 days in office 2 day work from home. Individual is required to have own internet connection and company does not provide any home office supplies or computer equipment outside of the employees laptop
SIZE OF TEAM – There are total of 8 individuals in the team that this person will interact with
ICP BONUS – 5%
o Understanding of Standard Cost, and various metrics
o Experience in a manufacturing environment.
o Experience with ERP systems, preferably Oracle
o Technical Accounting Knowledge, ie understanding debits and credits of various accounting transactions.
JOB SUMMARY
Provide accounting support for manufacturing and operations. Work with operations management to continuously improve efficiency and productivity within manufacturing facilities. Create reporting and analysis to ensure the financial statement compiled by the facilities are accurate. Focus on improving current reporting and manufacturing processes.
PRIMARY DUTIES & RESPONSIBILITIES
Partner with operations management to provide advice and technical assistance with operational processes.
Presentation of monthly manufacturing performance results
Review and analysis of monthly actual vs plan
Analyze product cost and variances associated with purchased and manufactured goods
Assist in converting to a standard costing environment
Report on results of periodic audits of inventories (Work in Process, Finished Goods/Raw Mat)
Review BOMS and Routings for accuracy
Develop more efficient and accurate manufacturing reporting
Assist in special assignments as needed
EDUCATION & EXPERIENCE QUALIFICATIONS
Bachelors degree in Accounting or Finance
0-2 years working in a manufacturing environment

Founded in 1998, Professional Alternatives is an award-winning recruiting and staffing agency that utilizes technology and relationships to deliver top talent. Connect with us today!