Sales Agent – Base + Commission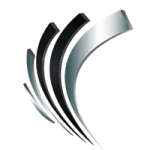 Professional Alternatives
Job ID#: 13892
Our Client
Would you like your next company to be your forever home? Are you looking for the perfect sales position with a well-paced sales cycle, motivating working environment, and industry stability? Everyone knows package deals are better than individual ones, we provide up to 9 levels of career progression under one umbrella with high earning potential and travel/relocation opportunities!
If you would like to be a part of the world of leisure and luxury, we provide you with that segway along with opportunities to meet top models, athletes and individuals in the entertainment industry! Join us here to provide a top-quality sales experience to clientele with outstanding satisfaction and rewards!
Job Description
What will I be doing?
Building your list of potential clients by researching internal and external databases, websites and social media
Pro-actively targeting your list through outbound sales calls, emails and visits (both face-to-face and virtual) and converting them from potential clients in to present clients
Building relationships with Private Jet Operators to ensure we are able to provide the most suitable aircraft choices for the clients' requirements
Develop and maintain relationships with clients to ensure repeat business
Ensure you are consistently exceeding both your sales activity and financial targets
Confirming company procedures are being followed in a methodical and chronological way to ensure protection
Demonstrate an expert understanding of the aircraft and chartering process
Managing charter bookings from inquiry to completion
Flight watching/overseeing flight departures
Building a wide and effective network of contacts inside and outside the organization
Make prompt, clear decisions which may involve tough choices or considered risks
Qualifications
We need the following people who have the following:
Desire to immerse self into role and commit to the demands of the role
Ability to work independently, but enjoys working with people
Enjoys working to goals and objectives in a competitive environment
Able to take a commercial outlook on all flights ensure a win win for everyone
Outstanding written and verbal communication skills
Strong numeracy skills
Additional Information
TRAINING & TRAVEL
Award-winning professional training and one-on-one mentoring
International training based in our London HQ
Opportunities for international and domestic travel or relocation
Training and travel expenses are covered by the company
COMPANY CULTURE
Dynamic and fast-growing company
Modern office based in the Galleria Area/Uptown
Balance between independent and team-oriented work
A welcoming, enjoyable, and interactive environment – seasonal events and team night outings
Flexible start and end time hours
Work from home opportunities
WHAT IS IN IT FOR YOU
Starting salary $48K USD + 10% uncapped commission
Clear path for career advancement from Trainee Broker to Director
Job stability and leadership support of development
Affordable health, dental and vision insurance plans through Aetna
401K retirement savings plan with generous employer match!
Life insurance
Paid maternity/paternity leave
20 days to start in vacation time and more earned each year
Paid sick time
12 paid public holidays
Additional paid leave for your birthday, wedding, moving house, holiday shopping and more

Founded in 1998, Professional Alternatives is an award-winning recruiting and staffing agency that utilizes technology and relationships to deliver top talent. Connect with us today!